Ace Football presents a detailed list of the best players to have played for the Blaugrana.
Barcelona have one of the best football academies in the world. La Masia has been home to so many African talents since its renovation in 1966. Stars such as Andre Onana and Ilaix Moriba have left the club to pursue their careers elsewhere, while several others have stayed to break through Blaugrana's senior team.
However, Barca's affiliation with African players goes beyond their academy. Several established African stars have joined the Catalan club in their prime, creating part of its reach history.
So, let's take a look at the greatest African players to have played for Barcelona.
5- Emmanuel Amunike 🇲🇷
Like several other Nigerian players of his generation, Amunike rose to prominence after the Super Eagles' historic 1994 World Cup campaign. He won the African Footballer of the Year after the tournament, establishing a reputation as one of the most promising African forwards of that era.
Amunike joined Barcelona in 1996 and helped the Catalans win the La Liga in his first season. However, several injuries prevented the Nigerian winger from reaching his best form. He made a total of 26 appearances for the Catalans during his two-year spell at the club, scoring once.
A severe knee injury in 1997 sidelined Amunike for more than two years. The African Cup of Nations winner eventually left the club to join Albacete in 2000.
4- Gerardo Miranda 🇳🇬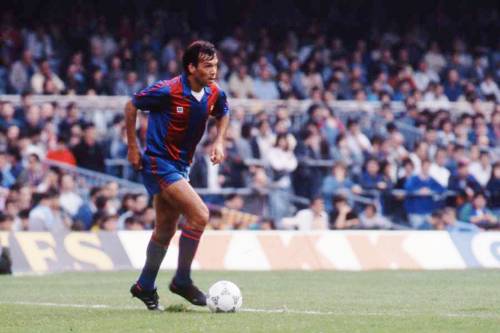 Having already made over 100 appearances for Las Palmas, Miranda joined Barcelona in 1981. The Mauritanian right back soon secured his place in Barcelona's squad under great German coach Udo Lattek.
During his seven-year stint at Barcelona, Miranda made 189 appearances for the Blaugrana. He won a La Liga title, two Copa del Rey trophies, and a UEFA Cup Winners' Cup at the club. Miranda returned to Las Palmas in 1988 and retired from football two years later.
3- Yaya Toure 🇨🇮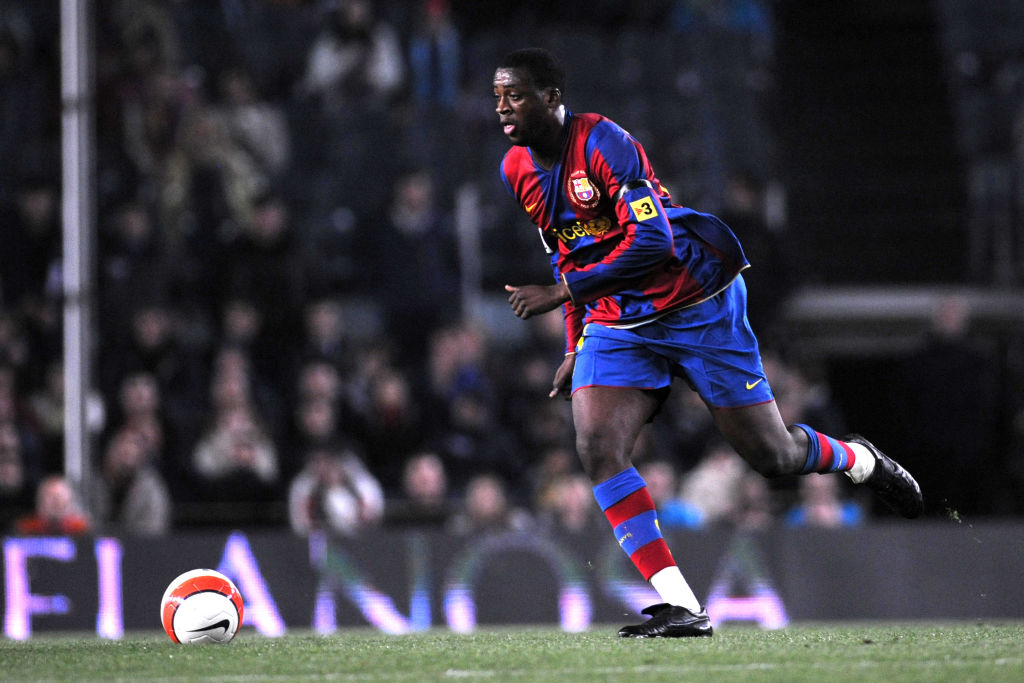 Already an established star in Ligue 1, Toure joined Barcelona from Monaco on a €10 million deal in 2007. The Ivorian icon quickly developed into a starter at Barca, becoming a key player in their midfield under Frank Rijkaard.
Toure's style at Barca was a bit different than what we later saw during his prime at Manchester City. He used his technical abilities more while staying active in both attacking and defensive phases. However, upon the appointment of Pep Guardiola as Barca's manager in 2008, Toure slowly lost his place in the lineup.
The Spanish coach preferred to use Sergio Busquets as his side's defensive midfielder. Nonetheless, Toure remained as Guardiola's hidden hero in midfield. The Spanish manager surprisingly included the Ivorian as a centre-back in his lineup for the 2009 Champions League final.
Toure displayed a solid performance against Manchester United as Barca completed their historic treble. The four-time African Player of the Year winner left Barcelona to join Manchester City in 2010, starting the most successful period of his career.
2- Seydou Keita 🇲🇱
Keita joined Barcelona as one of the first signings of Guardiola after his appointment in 2008. He became the first Malian player to have played for the Catalan side after his €14 million move from Sevilla.
During his four seasons at Barcelona, Keita was one of the most underrated members of Blaugrana's squad. He was surrounded by some of the biggest stars in the club's history but still kept his place as a crucial player in midfield.
Keita's perfect combination of passing and physicality earned him 188 appearances at Barcelona. Despite usually playing as a central midfielder, Keita managed to score 22 goals and provide 14 assists. He won two Champions League trophies, three La Liga titles, two Copa del Rey honours, and two Club World Cups during his time at Camp Nou. The Malian eventually left the club in 2012 to join the Chinese Super League side Dalian.
1- Samuel Eto'o 🇨🇲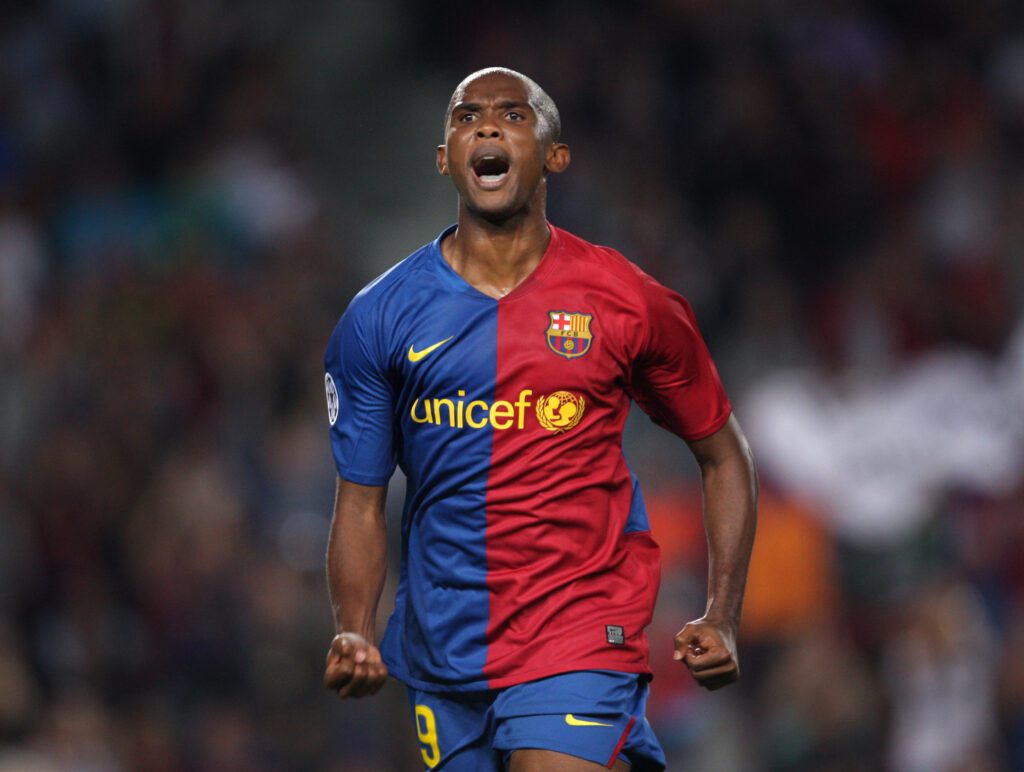 Another member of Barcelona's treble-winning side of 2009, Samuel Eto'o, is the greatest African player in Barcelona's history. The Cameroon icon started his Barca career after ending his legendary career at Mallorca in 2004.
In his five-year stay at Barcelona, Eto'o scored 130 goals and provided 40 assists in his 199 appearances. The Indomitable Lion scored for the Catalans in their two Champions League finals in 2006 and 2009. In addition to the two European titles, Eto'o won three La Liga trophies, two Copa del Rey honours, and two Club World Cups at the club. He also claimed one of his four African Footballer of the Year awards during his time at Camp Nou.
The two-time AFCON champion left Barcelona to join Inter in 2009, where he won the Champions League again the following year.