Ace Football presents a detailed look at the best African players to have played for the Citizens.
Manchester City secured a place among the Premier League frontrunners during a quick transnational phase after Sheikh Mansour's takeover in 2008. Top-class African players have contributed to the club's impressive achievements since then.
However, the Citizens' history with the African players goes way before their new era under the Abu Dhabian owner. Let's take a look at the best African players in Manchester City's history.
5- Emmanuel Adebayor 🇹🇬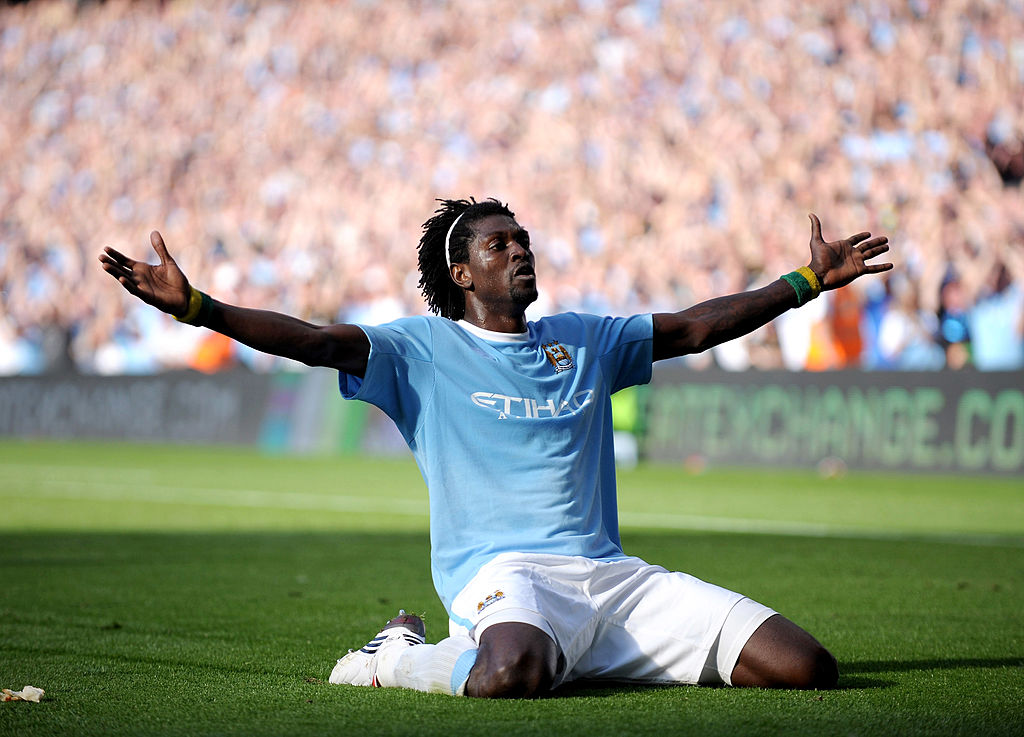 Having spent a successful three-year spell at Arsenal, Adebayor moved to Manchester City in 2009. A £25 million deal made the Togoian international the most expensive African player until then.
Man City's new ownership made a clear statement by signing Adebayor, who had already won the African Footballer of the Year. The Togo international earned the club's number 9 jersey and scored their first-ever hattrick in a European competition.
Despite his strong start, Adebayor eventually fell behind the newly-signed Edin Dzeko and Carlos Teves in City's pecking order. The Citizens loaned him out to Real Madrid and Tottenham before agreeing a permanent move to the Spurs in 2012.
4- Kolo Toure 🇨🇮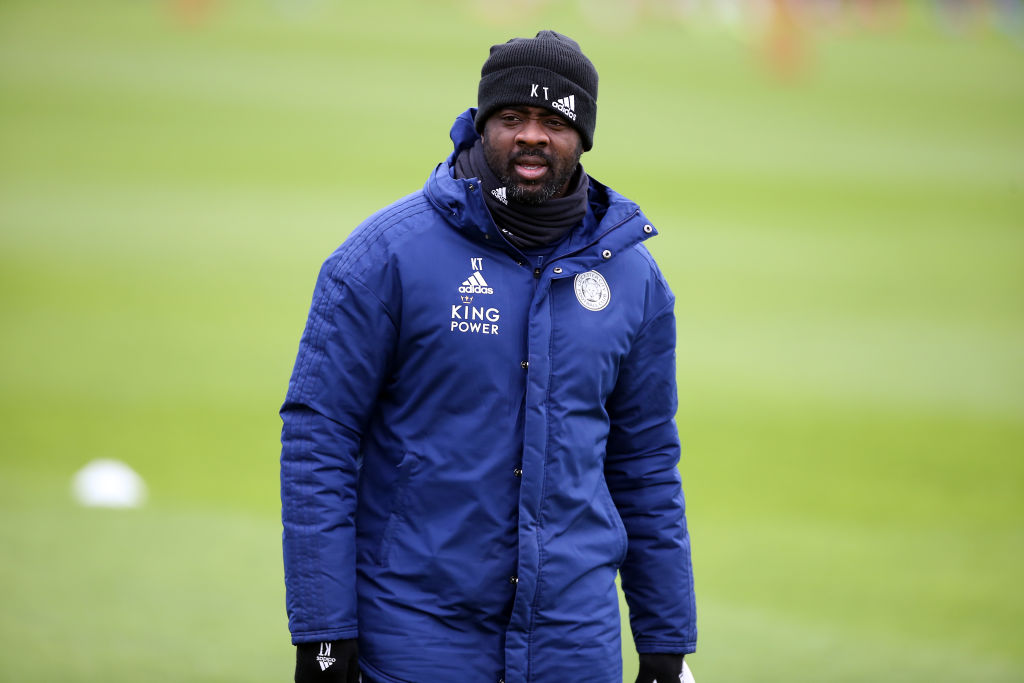 Alongside Adebayor, Toure was the second Arsenal star that moved to Man City in the summer of 2009. The Ivorian legend had already won the Premier League as part of Arsenal's 'invincible' team in 2004.
A key signing for the Citizens, Toure soon became one of the cornerstones of City's defensive unit. Roberto Mancini striped Toure of his side's captain armband and gave it to Teves. However, the Ivory Coast star remained a vital part of his defensive plans at Etihad.
Toure won his second Premier League title with Manchester City in their historic 2012 triumph. However, a failed drug test and a subsequent six-month ban gradually removed him from City's starting lineup.
Toure made a total of 102 appearances for Man City, winning a Premier League title and an FA Cup. The former Arsenal star left the club to join Liverpool in 2013.
3- George Weah 🇱🇷
Weah is best known for his successful spell at AC Milan, which made him the only African player ever to have won the Ballon d'Or. The Liberian star joined Manchester City after spending a successful six-month loan at Chelsea.
Weah joined a City side that had earned their Premier League promotion the season before and were looking for survival. The three-time African Footballer of the Year was way past his prime when he joined City. Following a standoff with manager Joe Royle over his place in the team's pecking order, Weah left City after only three months.
Weah scored once in his seven appearances for City before leaving the club to join Marseille as a free agent. In his absence, the Citizens could not avoid relegation and returned to First Division at the end of the 2000-01 season.
2- Riyad Mahrez 🇩🇿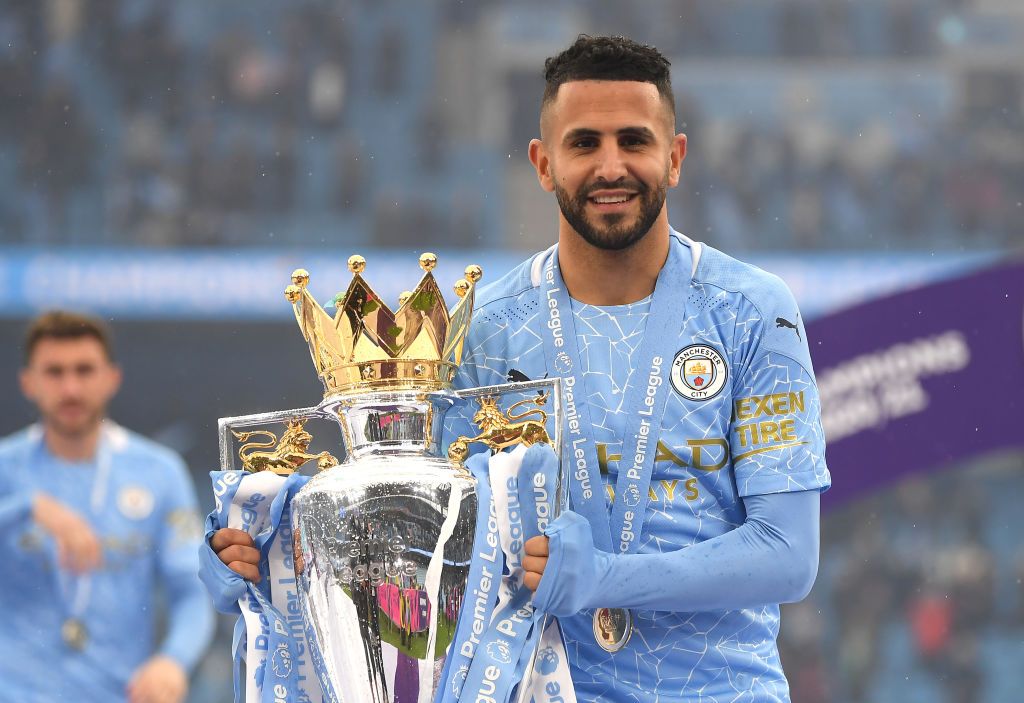 Mahrez has established himself as one of the best Premier League stars in recent years. After a title-winning start at Leicester City, the Algerian star began his Man City journey in 2018.
Mahrez found a slow start to life under Pep Guardiola as he spent most of his maiden campaign on the bench. However, it did not take too long before Mahrez developed himself into an undisputed starter at City.
Widely considered as one of the best wingers in the world, Mahrez is now a key part of Guardiola's attacking plans. He has added two more Premier League titles to his trophy cabinet at City, being a vital part of City's squad on both occasions. Mahrez has also won an FA Cup, three Carabao Cups, and two English Super Cups at Etihad.
The Algerian star is under contract at City until June 2023. However, several English sources have claimed the club are eager to tie him to a new contract.
1- Yaya Toure 🇨🇮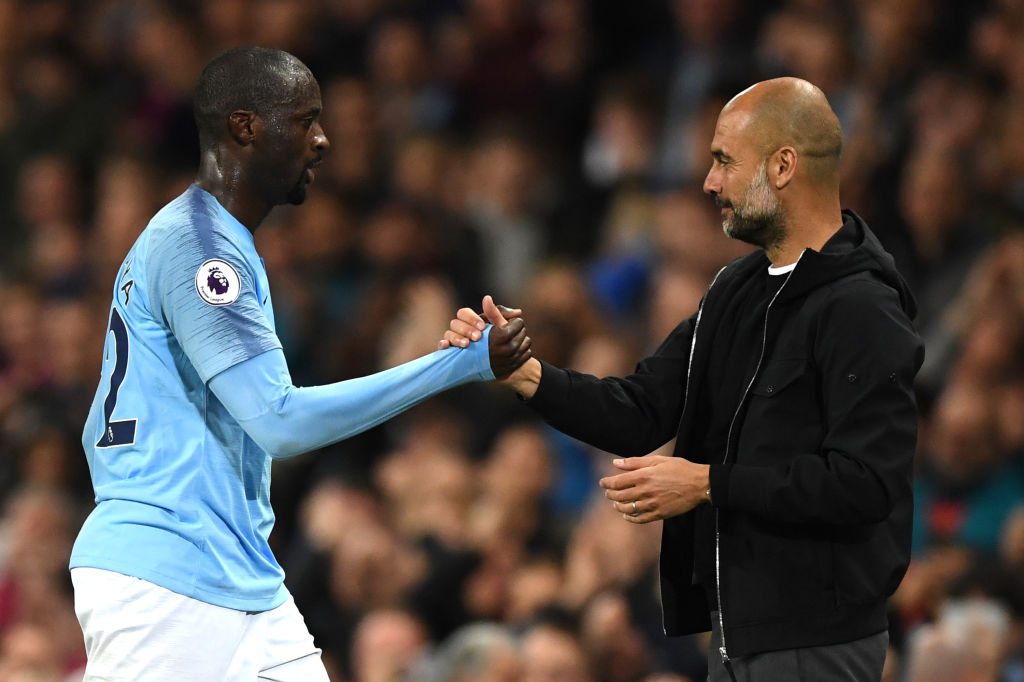 Toure is one of the most decorated African players in history. The Ivorian legend had already won the Champions League and two La Liga trophies at Barcelona when he joined the Citizens in 2010.
The technically gifted midfielder scored a title-winning goal for City in the 2011 FA Cup final. A year later, he won the Premier League with the Citizens as a crucial part of their midfield unit under Mancini.
Upon his arrival, Guardiola overlooked Toure and froze him out of his lineup. However, the former Monaco star fought his way back into the team and stayed at the club until 2018.
Toure won two more Premier League titles and three League Cups before leaving the club in 2018. His record of four consecutive Afircan Player of the year awards between 2011 and 2014 is only matched by Samuel Eto'o.