Let's take a look at the hottest topics of this winter's transfer window.
The winter transfer window is open, with teams trying to improve their squads for the second half of the campaign. Some clubs do most of the dirty work before the window's opening, while others wait patiently for the best opportunities.
Barcelona have already signed Dani Alves and Ferran Torres as they spend their first transfer window under Xavi Hernandez. On the other hand, Tottenham still have not made a significant move despite Antonio Conte's vow to improve their squad.
For fans, it is a season of miracles. You can see a new star wearing your favourite jersey or even change the season for your team entirely. So let's take a look at the five major transfer stories you can follow this winter.
5. Arsenal: Three forwards, three different problems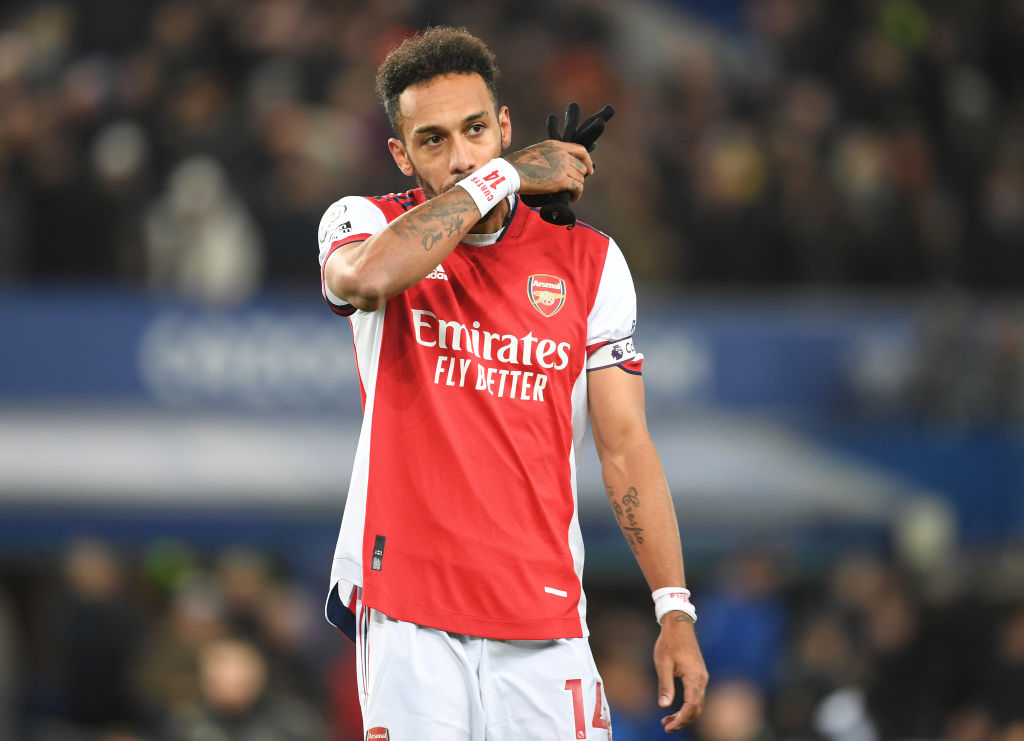 Aubameyang
Arsenal signed a contract extension with their main striker and captain, Pierre-Emerick Aubameyang, in September 2020. Barely a year and a half later, the optimism around the new contract has completely faded away. 
Mikel Arteta has frozen Aubameyang out of his squad due to 'disciplinary reasons' while also stripping him of captaincy. Several sources have confirmed Arsenal will not stand in the 32-year-old's way if he decides to leave the Emirates. 
However, despite interest from Juventus and Barcelona, finding a suitor will not be easy for the Gunners. Elite clubs are busy battling for the likes of Dusan Vlahovic, Erling Haaland, and Kylian Mbappe. However, the Gabonese might find more transfer opportunities next summer.
Lacazette
However, Aubemyang's situation is not the only issue Arsenal have with their strikers. The contracts of Alexander Lacazette and Eddie Nketiah will expire next summer, with no signs of renewals being imminent.
Lacazette will most likely leave the club on a free transfer next summer. The club have not shown concrete interest in renewing his deal, while there are no serious suitors this winter.
Nketiah
Nketiah's situation is, however, different. The club have offered several offers to the 22-year-old, but he has rejected all of them.  Despite Arteta's interest in keeping the striker, Arsenal might accept a bid this January to avoid a free departure.
Crystal Palace have approached Arsenal with a bid before, but Newcastle have emerged as a new suitor. Nketiah is reportedly a part of Newcastle's plans for January recruitment.
4. Newcastle: Baby steps toward a new era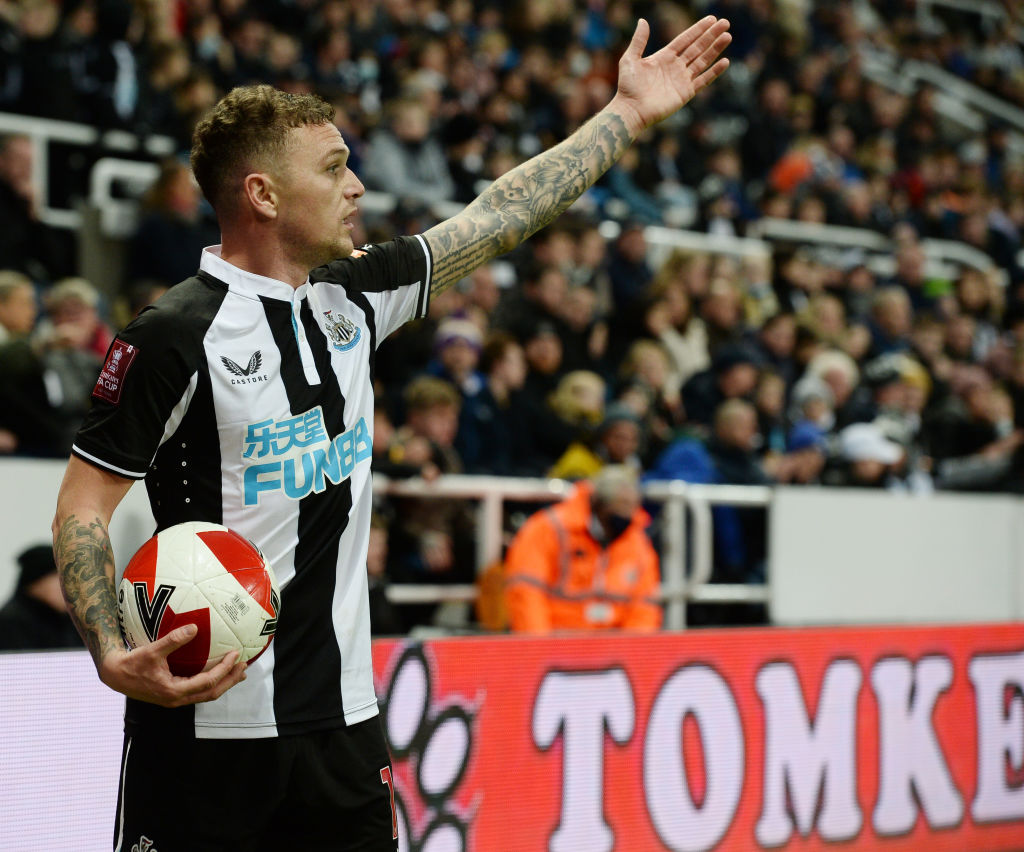 A Saudi takeover
2021 was undoubtedly one of the most important years in Newcastle's history. In October, the Public Investment Fund of Saudi Arabia purchased 80% of the club's shares in a £300 million takeover.
The controversial change of ownership provides the Magpies with new budgetary opportunities. Following the footsteps of Manchester City owner Sheikh Mansour, Newcastle owners hope to find their place among the league's frontrunners.
Before all that, however, Newcastle must escape relegation this season. The Magpies are 19th in the Premier League with ten points from their 19 matches. The club sacked Steve Bruce and replaced him with Eddie Howe weeks after the Saudi takeover. However, the change in the dugout has offered few solutions to Newcastle's problems.
Possible transfers
The club will most likely choose quick improvements over huge signings this January. They have already started by signing Kieran Trippier from Atletico Madrid. The England international was Newcastle's top priority for the winter window. However, the club will most likely add new players for the second half of the season. 
Antony Martial is among the players heavily linked with the Magpies. Both the players' agent and Man United manager Ralf Rangnick have confirmed he wants to leave Old Trafford. However, Newcastle might face competition from Sevilla, who have been eying a move for months.
Having registered the worst defensive stats among all the Premier League clubs, Newcastle are also looking to sign new defenders.
Most of the observers believed the Magpies would eventually choose between Lille's Sven Botman and Sevilla's Diego Carlos. However, a new report from the Athletic claims the club are planning to sign both centre-backs this winter.
Reports around Newcastle's potential move for Everton outcast Lucas Digne have also emerged in the past few weeks. However, a new injury development at Chelsea have changed the odds against Howe's side.
3. Chelsea: Returning to the title race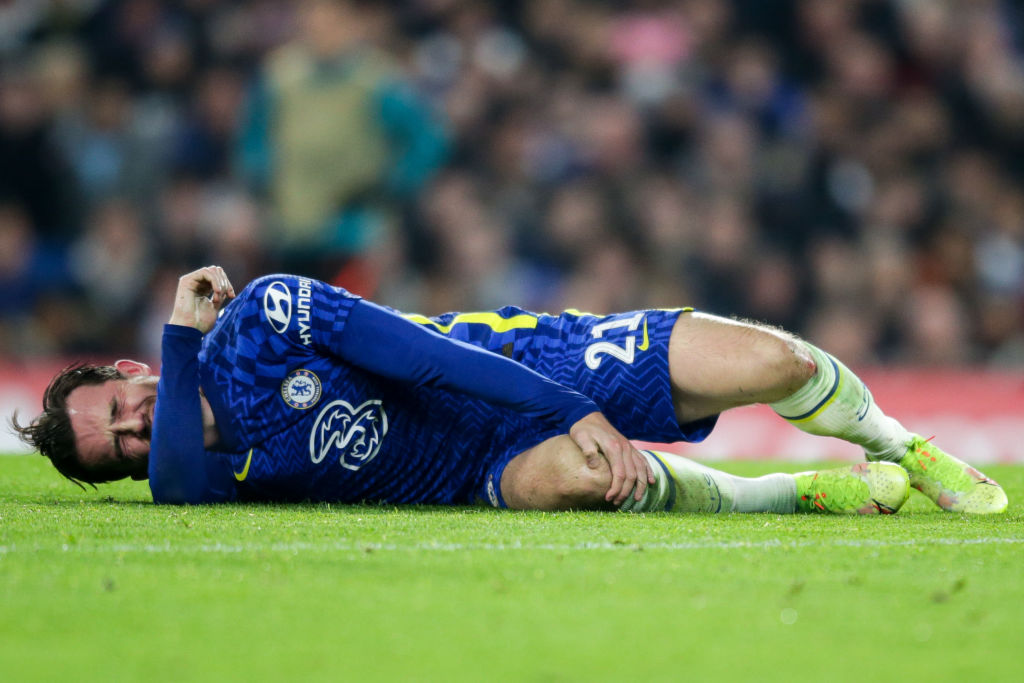 A sudden dip in form
In an interview earlier this month, Thomas Tuchel said it is 'stupid' to think Chelsea are competing in the title race. The Blues boss was speaking after his side dropped crucial points in a 1-1 draw against Brighton. Since then, Chelsea have fallen ten points behind Manchester City on top of the table. 
Following a great start to the season, Tuchel's side have suffered several waves of injuries and Covid outbreaks. In October, the injuries of Romelu Lukaku and Timo Werner forced Tuchel to get creative with his attacking tactics.
However, even upon their returns, the attacking duo has been far from convincing. Lukaku's shocking interview against Tuchel represented his lack of comfort with the German managers' attacking ideas. It is highly unlikely that Chelsea will look for a new striker this winter. However, if the team's goalscoring problems continue, a summer move for a top-class striker would not be surprising.
Who will replace Chilwell?
For now, the Blues' top priority is to find a solution for their left-back position. Following Ben Chilwell's ACL injury last month, the club hoped they would have the defender back in January. However, the club eventually decided to send the player for surgery. The England international will spend the rest of the campaign on the sidelines, with Chelsea looking for a replacement.
The London outfit initially decided to call Emerson Palmieri back from his loan spell at Lyon. However, the French club rejected their offer, keeping Palmieri until the next summer. Chelsea are now leading the race to sign Lucas Digne from Everton. Earlier this week, the Toffees boss Rafael Benitez confirmed the defender had asked the club for a transfer.
Chelsea's other defensive targets include Matthijs de Ligt and Jules Kounde. The club will most likely sign a new centre-back in the upcoming transfer windows. However, they are currently working on the contract situations of their current defenders and the left-back problem we just mentioned.
2. Manchester United: Getting to know Ralf Rangnick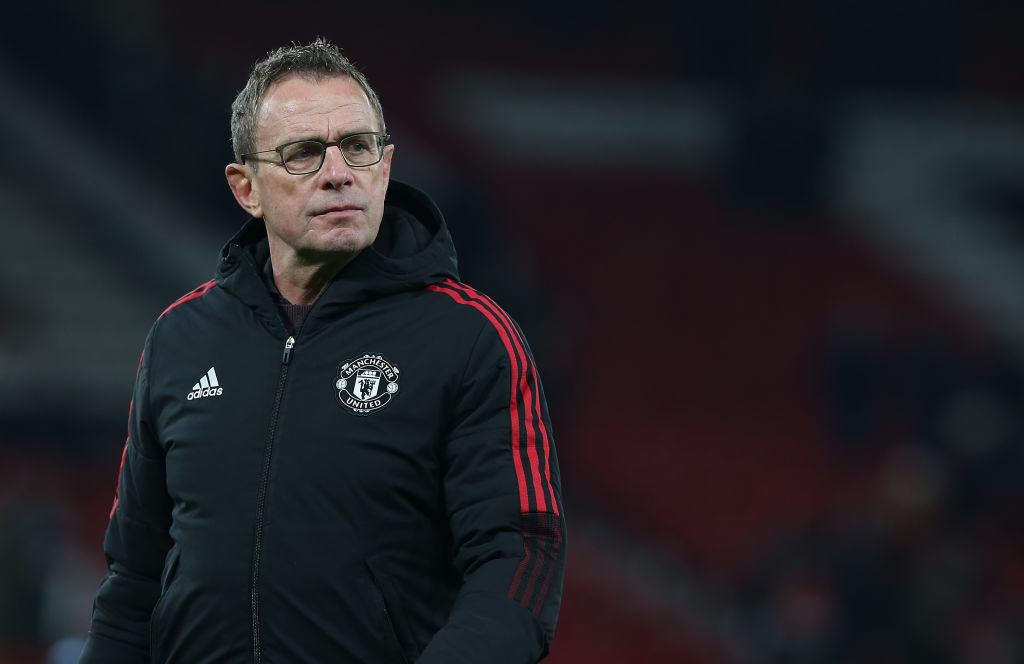 Manchester United finally parted ways with Ole Gunnar Solskjaer in November. However, the way the Red Devils acted after that was different from their previous changes in the dugout.
Instead of quickly hiring a new permanent coach, they decided to first appoint an interim manager. It was, partly, because there were not so many suitable candidates in the market. However, their decision to appoint Ralf Rangnick only promised more changes.
The former RB Leipzig coach will move upstairs after ending his current spell as United's manager. The club are planning to continue working with the German tactician as their new sporting director. This means the club have trusted Rangnick to lead the club's new sporting project.
A dressing room crisis
The current transfer window is Rangnick's first chance to show how United will look like under his reign. The German boss is already facing a dressing room crisis, with 11 players reportedly wanting to leave the club. 
A group of the players are unhappy with their limited game time, while others are not comfortable with Rangnick's tactics. Antony Martial is the first player whose agent has publicly announced he wants to leave the club. The French forward will most likely leave Old Trafford either this winter or the next transfer window.
However, with the current situation in the team's dressing room, Rangnick might decide to have more changes. The 63-year-old has already declared he will not try to convince the players to stay in his team. It's a clear message to Paul Pogba, Jesse Lingard, Edinson Cavani, and Juan Mata, whose contracts will expire in June.
Possible transfers
In terms of new additions to the team, United will most likely wait until the summer to sign a new forward. The club have been eying a move for Erling Haaland, but a lot of things can happen until June.
United are also looking to sign a new midfielder. Wolves star Ruben Neves is a winter target for the Red Devils. However, the club might decide to postpone a move until the summer.
By the time of writing this article, United have only completed a loan move to send Axel Tuanzebe to Napoli. The English striker was spending a loan spell at Aston Villa but decided to leave the club after falling out of favour under Steven Gerrard.
1. Contract wars: Calm before the summer storm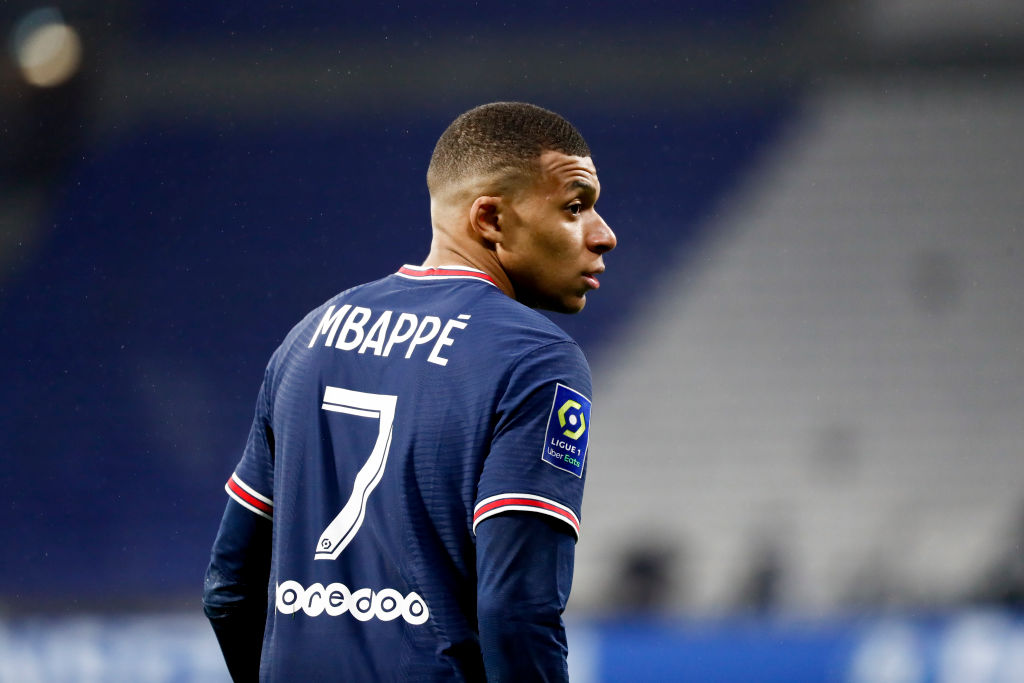 A host of top transfers have took place in the winter transfer windows in recent years. However, for clubs, the main concern during January is to negotiate with players whose current contracts need renewal.
In a way, it determines how the clubs will spend their money in the next summer window. Clubs who are interested in free summer moves will be able to start negotiating with their targets from February. On the other hand, clubs that lose players on free departures will need to decide on potential summer replacements.
Kylian Mbappe
Kylian Mbappe will finally be able to start his negotiations over a free summer transfer to Real Madrid. The Spanish giants were close to finalizing a transfer for the Frenchman last summer. However, PSG decided to keep their striker, hoping for a breakthrough in the renewal negotiations.
Since then, however, Mbappe has rejected the Parisians' offers while publicly admitting his unhappiness over his failed transfer to Madrid. He is closer than ever to a move to Santiago Bernabeu. But, PSG have shown they will not lose their players without trying their best to keep them.
Ousmane Dembele
Another exciting free departure might hand Barcelona a huge blow in their attacking unit. Ousmane Dembele is spending the last months of his contract at Camp Nou, with several suitors lurking around him.
Despite an initial optimism toward his contract renewal, the French winger has rejected the Catalans' offers. Barcelona are dealing with severe financial problems, struggling to meet the players' wage demands.
A winter transfer is unlikely as clubs know they can sign Dembele on a free deal next summer. Bayern Munich and PSG are Dembele's main suitors, but Tottenham are also eyeing a move for him.
Antonio Rudiger
Antonio Rudiger is another star whose contract will expire next summer. The German defender has turned into a key player in Chelsea's backline since the arrival of his countryman Thomas Tuchel.
Rudiger reportedly wants to become Chelsea's top-earner in his new contract. However, Chelsea's wage offer is far below that. On the other hand, Real Madrid have shown serious interest in the player, reportedly willing to satisfy his salary demands.
Following the departures of Sergio Ramos and Raphael Varane in the summer, the Blancos want to rebuild their backline. A defensive duo of Eder Militao and Rudiger will enable David Alaba to play in his favourite left-back role.
Paul Pogba
Paul Pogba has been in contract talks with Manchester United for months now. However, the club have not been able to make any progress in the negotiations.
Pogba reportedly wants to break the Premier League's all-time record for the highest wages. However, the arrival of Ralf Rangnick might prevent him from earning a new deal at the club.
The German boss is reportedly planning to form a unified team at Old Trafford. Pogba is yet to play under Rangnick, with a potential renewal depending highly on his performances in the coming months.
Juventus are keen to bring back Pogba on a free summer transfer. However, they must first make room on their wage list by offloading a few players. Aaron Ramsey, Weston McKennie, and Adrian Rabiot are the three Juventus players that might leave Turin this year.