The EA Sports football video game has revealed its latest prediction for the upcoming World Cup tournament.
Argentina will win the 2022 FIFA World Cup in Qatar this winter, according to EA Sports' FIFA 23 video game.
EA Sports has simulated all 64 matches of the upcoming 32-national team competition and concluded that Argentina will be crowned world champions for the third time in history, ending a 36-year wait for World Cup glory in the process.
Lionel Messi will score the match-winner to seal Argentina a one-goal victory over Brazil in the final. 2018 World Cup winners France will finish in third place.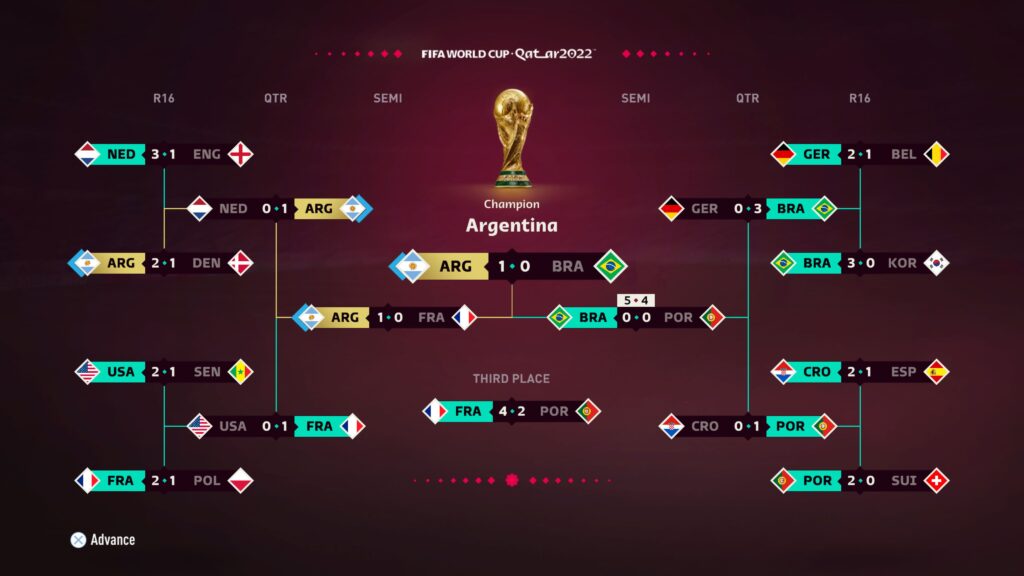 Who will win the 2022 World Cup Golden Boot?
FIFA 23 expects Messi to win the 2022 World Cup Golden Boot by scoring eight goals in seven games, including Argentina's match-winner in the final.
Netherlands attacker Memphis Depay and France striker Kylian Mbappe will finish as the best of the rest with six goals.
Cristiano Ronaldo will score three goals in seven games to help Portugal to a fourth-place World Cup finish. France duo Karim Benzema and Antoine Griezmann will score three times in Qatar as well.
EA Sports is also expecting Messi to win the Golden Ball award for the second time in his career. The Argentina captain first won the best player prize in 2014 after helping his team reach the World Cup final in Brazil.
By simulating all its matches in the past, EA Sports has correctly predicted the last three World Cup winners – Spain (2010), Germany (2014), and France (2018).
The 2022 FIFA World Cup begins in Qatar on Sunday, November 20.