Ace Football presents a detailed list of the best midfielders to have starred for the Pharaohs.
Ever since Egypt participated in the 1924 Olympics, they have retained their place among Africa's main football powerhouses. The Pharaohs have benefited from having generations of great footballers in every position on the pitch.
In our previous two articles, we picked the best-ever Egyptian goalkeepers and defenders. Now, it is time to take a look at the top Pharaohs midfielders of all time.
5- Mohamed Elneny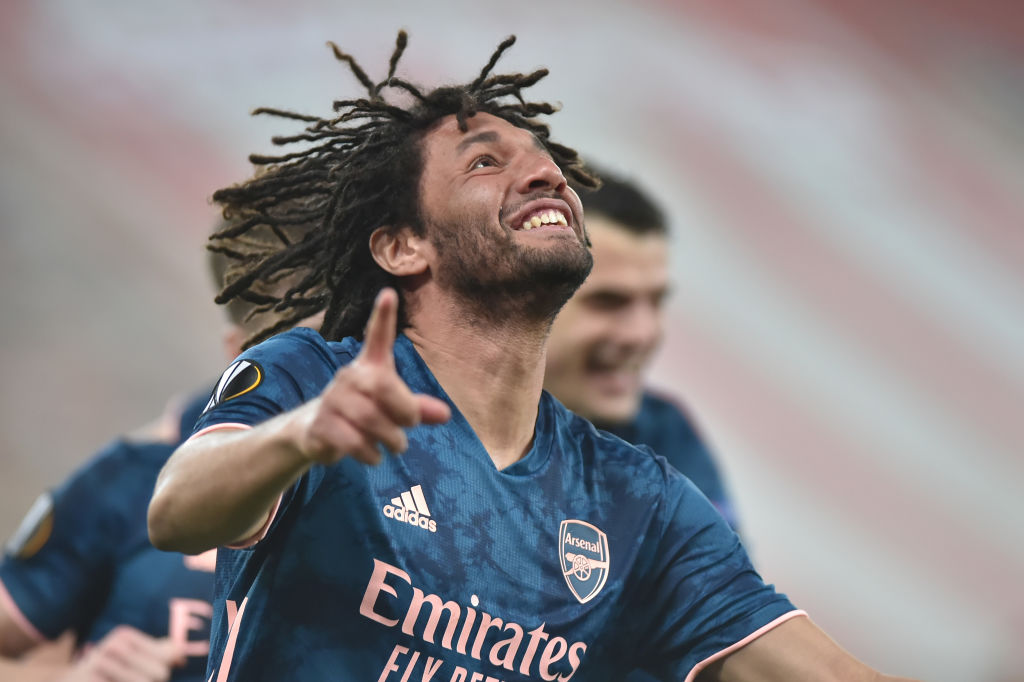 The only active player on our list is Elneny, whose impressive career path convinced us to give him a place among Egypt's all-time greats.
The central midfielder started out at Al Ahly's youth ranks before moving to Basel in 2013. His impressive performance at the Swiss side helped them win four consecutive league titles while attracting interest from elite European clubs.
Arsenal won the race to sign Elneny in 2016. Since then, the Pharaohs star has won an FA Cup and two English Super Cups at the Emirates Stadium.
The Arsenal star is yet to win a trophy with Egypt. However, his consistent performances have provided the national team with a reliable figure in their midfield. By the time of writing this article, Elneny has made 80 international appearances.
4-Mohamed Barakat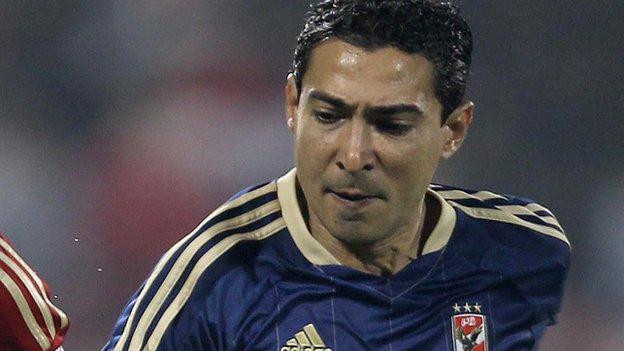 Barakat was famous for his incredible versatility, playing down both flanks as a midfielder and a winger. After starting his career at Sekka El Hadid, he went on to play for Al Ahly, where he became a club legend.
The Pharaohs star won five CAF Champions League titles and eight Egyptian league titles at the Cairo side. He was a key player for Egypt when they claimed the 2006 Africa Cup of Nations.
BBC selected Barakat as the African Footballer of the Year in 2005. During his ten-year spell with the Pharaohs, the former Ismaily star made 70 caps.
3- Ahmed Hassan
Having made 184 appearances for Egypt, Hassan is the Pharaohs' most-capped player. Similar to Barakat, Hassan's versatility enabled him to play in different midfield roles. He enjoyed an undisputed place in Egypt's starting lineup for several years.
Hassan started his career at Aswan SC's academy ranks, but a move to the Turkish Super League changed the path of his career in 1998. He played for a host of Turkish and Belgian sides before moving back to the Egyptian league later in his career.
The former Anderlecht star won four AFCON titles between 1998 and 2010. In 2008, Hassan won the CAF Champions League title with Al Ahly, adding it to his several other club trophies from his time abroad.
2- Mohamed Aboutrika
Aboutrika spent most of his club career at Al Ahly, helping them win five CAF Champions League titles and seven league trophies.
His success continued at the international level, where he played an integral role in Egypt's AFCON triumphs in 2006 and 2008. He also won the bronze medal with Al Ahly in the 2006 Club World Cup.
The attacking midfielder made 100 caps for Egypt, scoring 38 goals. In 2006, Aboutrika finished second in the African Footballer of the Year award rankings, with Emmanuel Adebayor winning the prestigious prize that year.
1- Rifaat El-Fanagily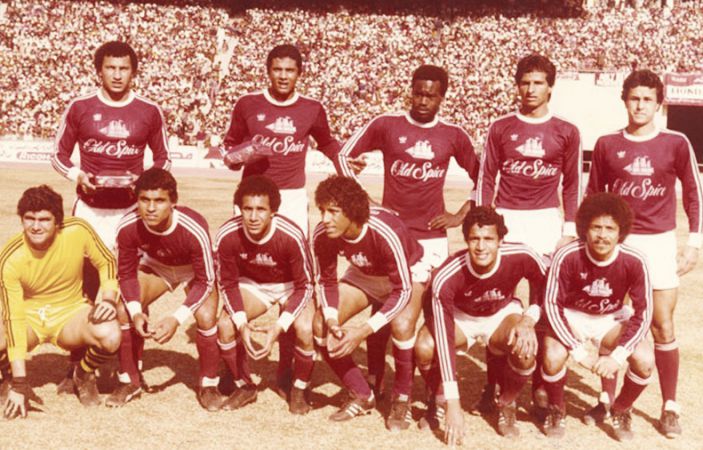 El-Fanagily started his career in the early 1950s at Domyat Club. Following a four year spell at Suez Club, the defensive midfielder moved to Al Ahly, where he stayed until his retirement in 1970.
After making his international debut in 1956, El-Fanagily became a cornerstone of the Egypt side that dominated African football in the late 1950s.
He helped the Pharaohs win two AFCON titles in 1957 and 1959. El-Fanagily also represented Egypt in the 1960 and 1964 Olympics, where they played under the United Arab Republic banner.
At the club level, the Pharaohs star won seven Egyptian Premier League titles and five Egypt Cups, establishing his name among the best players that have ever graced Egypt's domestic league.