Which African star has scored the most goals in football's biggest tournament?
Africa has been home to some of the best strikers in football history. Some of these players have been lucky enough to represent their nations in World Cup.
But which African stars have scored more World Cup goals than others?
4- Papa Bouba Diop 🇸🇳
Diop scored three goals during the 2002 World Cup to find a place among Africa's best strikers in the history of the World Cup.
The Senegal star scored a memorable goal against the reigning champions France before smashing Uruguay with a brace.
Diop played for Fulham, West Ham and Birmingham in England before retiring in 2013. Following a long period of illness, the former Senegal international died at the age of 42 in 2020.
3- Samuel Eto'o 🇨🇲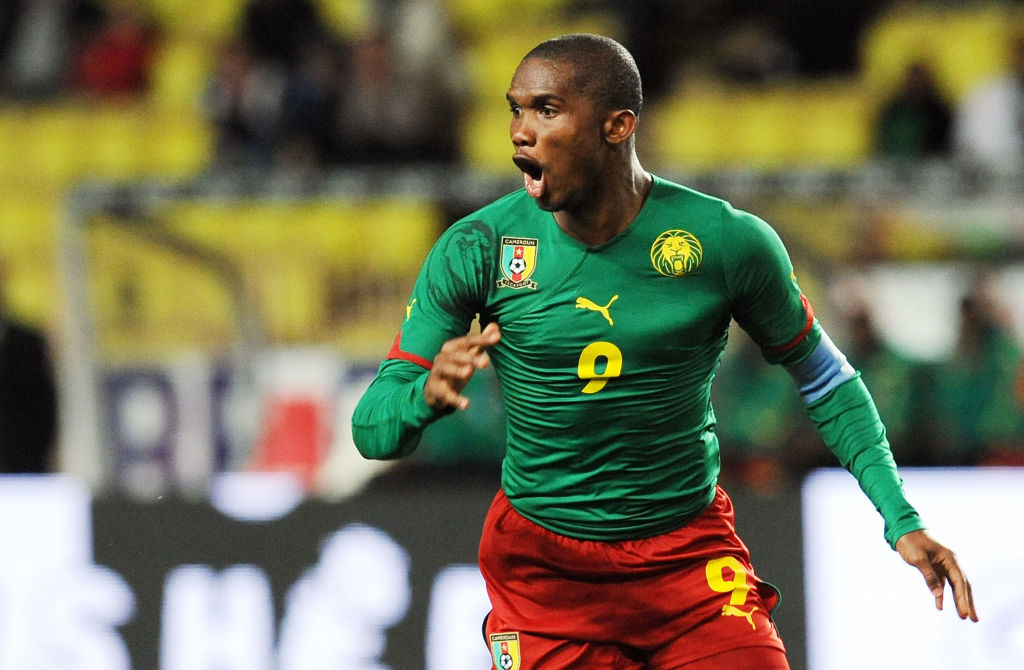 Widely considered the greatest African striker of all time, Eto'o has also scored three goals in his World Cup appearances.
The Cameroon star scored against Saudi Arabia to clinch his side's only win in the 2002 World Cup. He then went on to score twice during the Indomitable Lions' 2010 campaign in South Africa.
The four-time Africa Cup of Nations also played for Cameroon during the 2014 World Cup. However, he ended the competition without scoring a goal.
2- Roger Milla 🇨🇲
Another Cameroonian legend, Milla, achieved international stardom at an age when most players start thinking about retirement.
The former Saint-Etienne star scored four goals during Cameroon's Cinderella run in the 1990 World Cup.
He scored twice in a Group stage match against Romania before netting an unforgettable brace in Cameroon's round-of-16 victory against Colombia.
Four years later, Milla registered his fifth World Cup goal by scoring against Russia in the 1994 tournament. The goal set the record for the oldest goalscorer in the tournament's history, with Milla being 42 at the time.
1- Asamoah Gyan 🇬🇭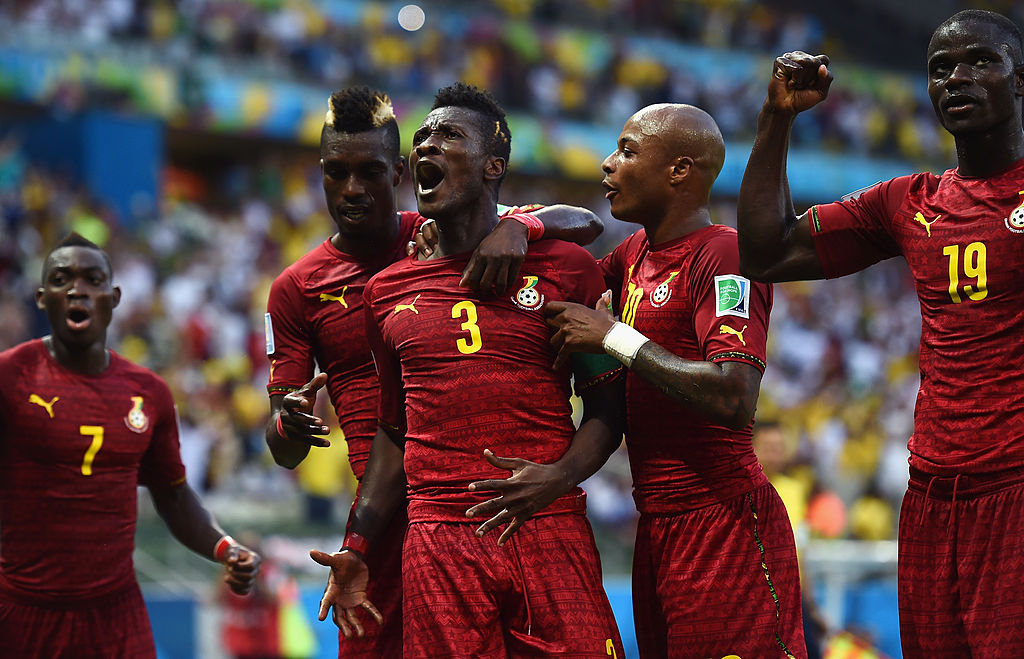 Gyan is the African player with the most World Cup goals. The Ghana star netted six goals during the Black Stars' 2006, 2010, and 2014 campaigns.
The former Rennes star opened the scoring for Ghana in their 2-0 win over Czech Republic in the 2006 World Cup. It was a historic victory as it marked the Black Stars' first-ever win in the tournament.
Four years later, Gyan played a key role in Ghana's brilliant World Cup campaign in South Africa.
He scored against Serbia and Australia in the group stage before netting a last-minute winner against USMNT in the last-16 round.
Ghana's all-time top-scorer scored again for the national team in the group stage of the 2014 tournament. But, his goals against Germany and Portugal were not enough to save Ghana from being eliminated in the group stage.