Ace Football presents a detailed list of the best African players to have played for the Rojiblancos.
In La Liga's history, several clubs have attempted to establish themselves as the league's third force behind Real Madrid and Barcelona. Club's such as Valencia and Athletic Bilbao have had significant success during their golden generations. However, none of them have managed to challenge La Liga's two powerhouses as much as Atletico Madrid.
Just like Real Madrid and Barcelona, Atletico have benefitted from integrating several foreign stars in their squad. A host of African players have managed to find their feet in La Liga by joining the Rojiblancos.
Let's take a look at the best African players in Atletico Madrid's history.
3- Thomas Partey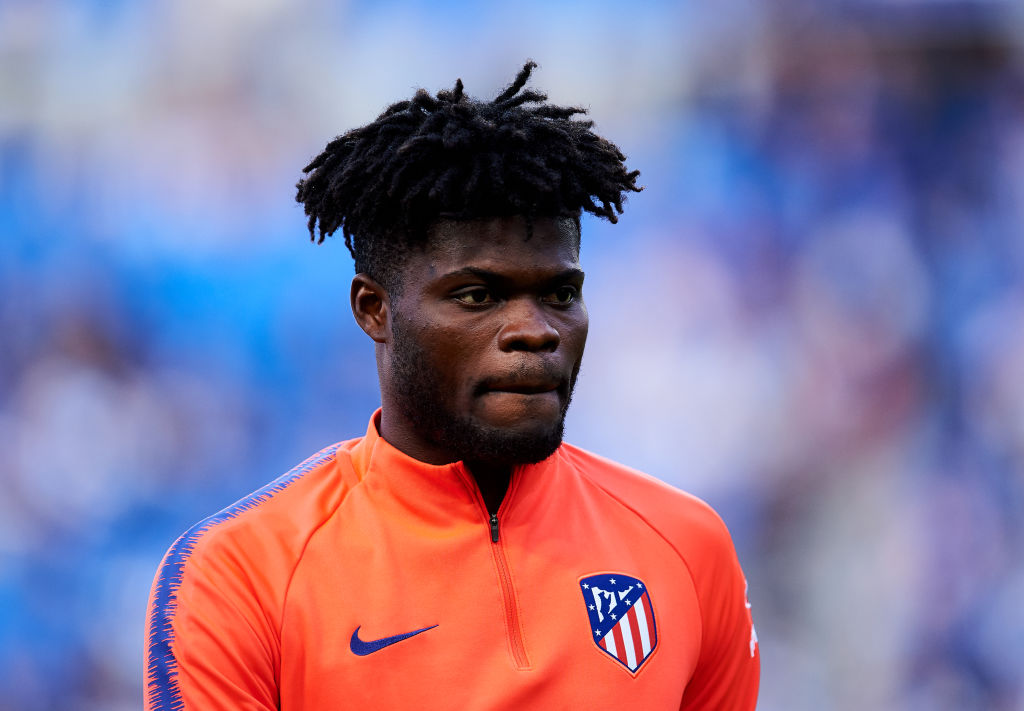 Partey started his career at Atletico Madrid's U19 side. Following loan spells at Mallorca and Almeria, the Ghanaian star came back to Atletico in 2015.
Upon his return, the midfielder quickly broke into Diego Simeone's side. In the course of only a few months, Partey became a regular starter at Wanda Metropolitano. He went on to make 188 appearances for the Rojiblancos, scoring 16 goals and providing 12 assists.
The Ghana star won a Uefa Cup and a European Super Cup during his time at the club. On 5 October 2020, Arsenal activated Partey's release clause of €50 million. However, he had already made enough appearances to be eligible for a La Liga medal at the end of Atletico's title-winning campaign.
2- Miguel Jones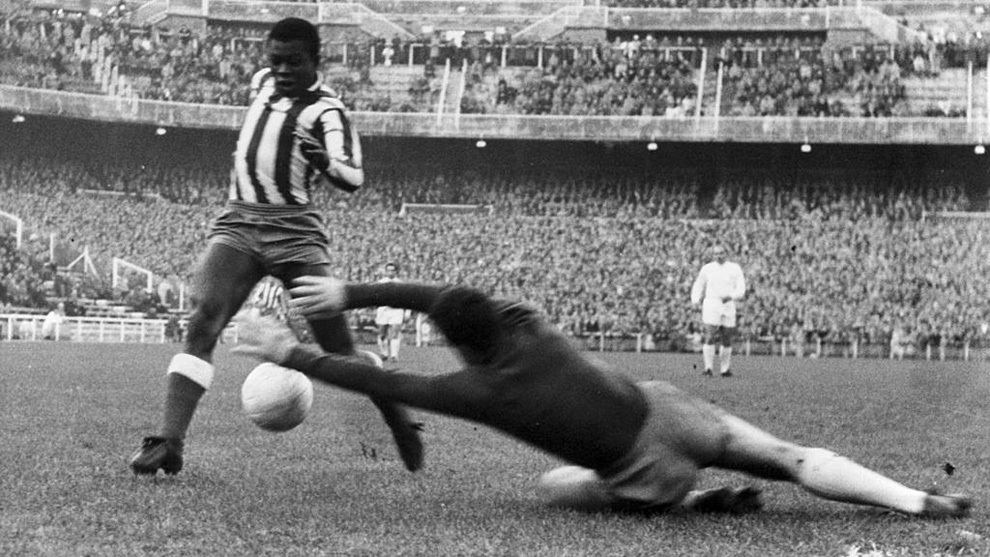 Although born in Equatorial Guinea, Jones spent most of his childhood in Bilbao. Like the majority of football talents in Basque, Jones tried to join Athletic Bilbao as a youngster. However, the club's rejected his application due to their signing policy. 
It was Atletico's manager Jose Villalonga who recognized Jones' talent and brought him to his team in 1959. He became teammates with Enrique Collar and Adelardo during the 60s and remained for eight years at the club.
Jones won the La Liga with Atletico in 1966. The Equatorial Guinean also won three Copa del Rey titles and a UEFA Cup Winners' Cup during his time in the Spanish capital. Jones died on 8 April 2020 at the age of 81 after a long period of struggling with cancer.
1- Larbi Benbarek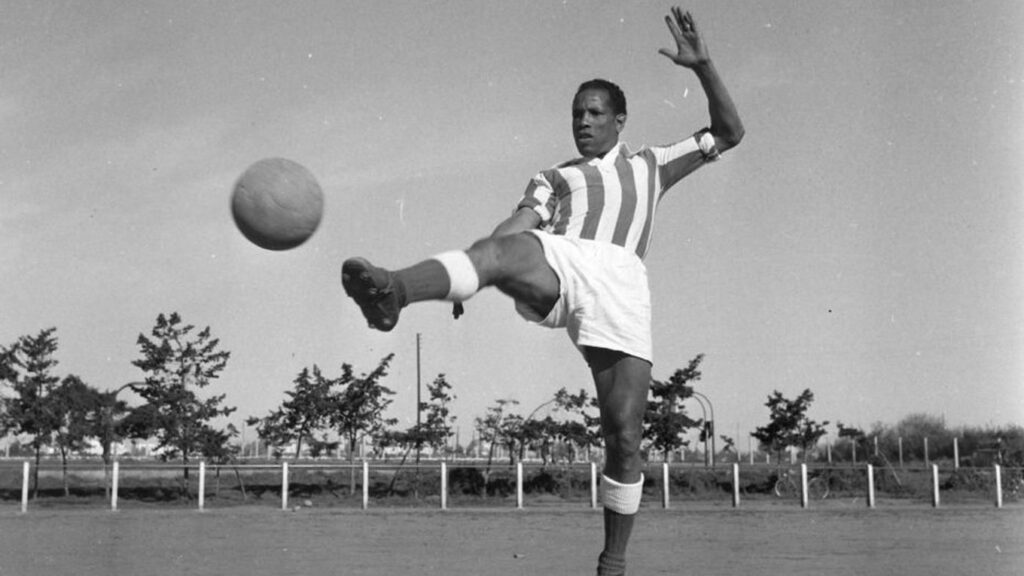 Benbarek is known for being the first French-African player to rise to stardom in Europe. Following his successful campaigns in Marseille and Stade Francais, the Moroccan star joined Atletico Madrid in 1948.
With the help of the 'Foot of God', Atletico won back to back La Liga titles in 1950 and 1951. Benbarek featured in 49 appearances for the Rojiblancos, scoring 22 goals and providing two assists.
The midfielder ended his five-year stay at Atletico by returning to Marseille in July 1953. Following his retirement three years later, Benbarek returned to his hometown in Morocco, where he died on 16 September 1992. FIFA paid tribute to Benbarek by giving him their Order of Merit, which is the highest honour awarded by the organization.