Bayern Munich captain and goalkeeper Manuel Neuer displayed signs of sympathy regarding fans not traveling to Hungary.
Manuel Neuer of Bayern Munich expressed his feelings for the fans who will not travel to Budapest. The Bavarian giants face Sevilla in the UEFA Super Cup final on Thursday. The reason for this is the rise of coronavirus cases in Europe and other parts of the world.
Evidently, Bayern lifted the Champions League trophy in a fanless stadium last month. They won the game against Paris Saint-Germain. Now, the club will face the Spanish side in a stadium filled with 20,000 fans. This will their first European competitive game after the advent of the virus.
There are allotments for both Bayern and Sevilla fans in the stadium, each with 1,500 tickets. Although, neither club will be able to fill the capacity allotted. This is because a large number of fans will be from Hungary.
Criticism has grown in Germany and Hungary. The decision to allow spectators in the stadium created many debates. Because Europe is about to face another wave of the virus.
"Everyone is free to decide what is the best thing for them and we are not disappointed with anyone for not wanting to travel, we understand it perfectly," captain Neuer told a virtual news conference on Wednesday.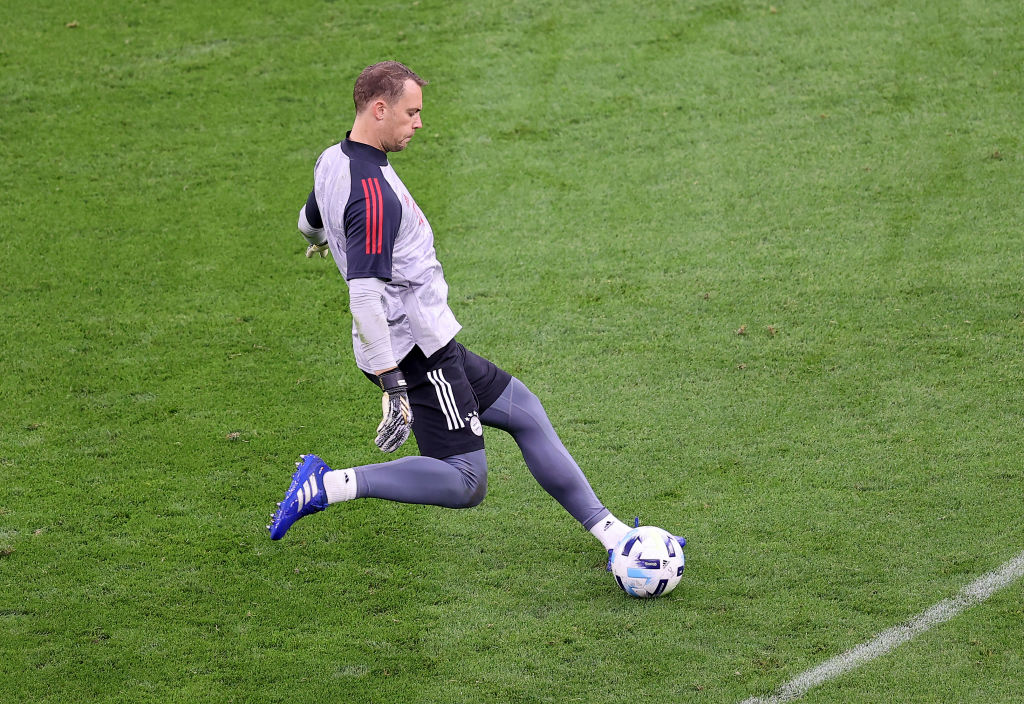 Bayern played their league opener behind closed doors. Despite Bundesliga's announcement for inviting fans in the stadium. Bayern smashed Schalke 8-0 with debutant Leroy Sane making 2 assists and scoring a goal.
This means that the Supercup will be Bayern's first game with the presence of supporters since March.
"We have gotten used to adapting to all sorts of situations and Thursday will be no different," Neuer said. "We are just focusing on the match and Sevilla, who are a great team. The team accepts the situation in the stadium and in the stands for what it is."
Hansi Flick, the head coach for the club does not want to risk his team. Although, he only wants to focus on the game.
"We came here to play football and we are not the ones who make these decisions. Our only objective is to win the Supercup," he said.
Robert Lewandowski suffered from an ankle injury. But he expects to start the final on Thursday. On the other hand, Kingsley Coman will miss the game due to injury.
In the meantime, Sevilla hopes to display consistency in their gameplay. Manager Julen Lopetegui eagerly awaits his clash against the German giants.
Bayern had an incredible season as they won the treble. The Bavarian club has not lost a single game since December 2019.
"There hasn't been a team in Europe as dominant as them for many years and that should make us motivated and encourage us to grow in every sense," Lopetegui said.