Arsenal fans couldn't believe their own eyes after an 'assist' from Xhaka blew their lead against Burnley in the Premier League.
After a decent performance against Leicester City last weekend, Arsenal fans hoped Granit Xhaka had finally found his swagger.
But then the Swiss midfielder made a horrendous error on Saturday that left them shocked beyond belief. What he was thinking is beyond anybody's guess, but it's cost Arsenal the lead against Burnley and left him subject to some vile comments on social media.
8 – Since the start of 2016-17, Granit Xhaka has made more errors leading to goals (8) than any other outfield player in the Premier League. Disaster. #BURARS pic.twitter.com/VAzt53Z9sV

— OptaJoe (@OptaJoe) March 6, 2021
Xhaka's moment came just before the break when he received the ball from goalkeeper Bernd Leno in the box and smacked it straight at Burnley's Chris Wood.
The ball typically bounced off Wood and into the Arsenal net, canceling out Pierre-Emerick Aubameyang's opening goal.
Here are what some Arsenal fans had to say..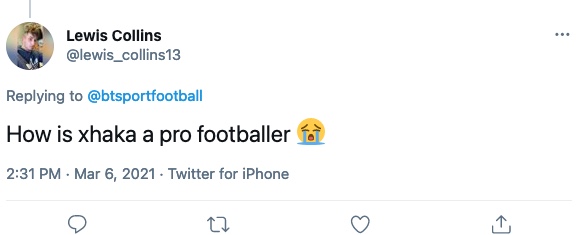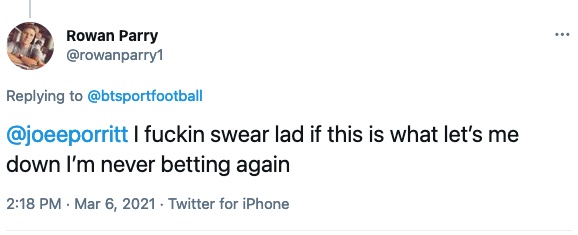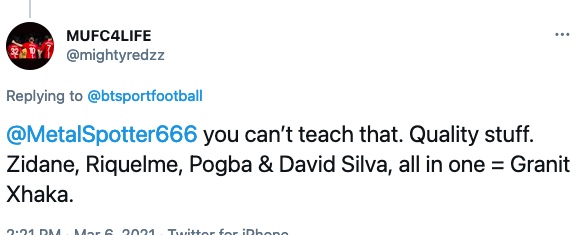 Although not everybody held Xhaka responsible for his own howler. One felt Bukayo Saka should've scored twice.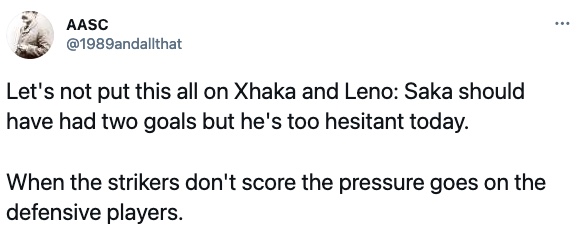 Others were just lost for words..
Sky Soccer Saturday presenter Jeff Stelling's reaction to Granit Xhaka's error leading to Burnley's equaliser: "I've never seen anything like that in Premier League football before." #afc pic.twitter.com/e35ImVw0vx

— afcstuff (@afcstuff) March 6, 2021
But one fan saw a funny side to it…
CLUB ANNOUNCEMENT:
Today we welcome Granit Xhaka to our club who joins on a 90 minute contract which expires on the 7th March 2021 #welcomegranit pic.twitter.com/z7IM8EwWnV

— E 🇳🇿 (@AFCEdd1) March 6, 2021