One of the biggest announcements to come from Camp Nou this year was Riqui Puig's departure.
After spending seven years with the club, Xavi Hernandez's Barça cut ties with the central midfielder. For many, the news wasn't a shock. After all, Puig has struggled to get playing time under both Xavi and his predecessor, Ronald Koeman.
However, it raises a question about Puig's future in the MLS. In the past decades, top European competitors have opted to sign MLS contracts only in their later years. This has led to some calling the MLS a retirement league for stars like Zlatan Ibrahimovic and Wayne Rooney. But Puig's move marks one of many shifts in the US league in the last five years.
This year's 2022 MLS rosters include more quality European stars than ever before, including Xherdan Shaqiri (Chicago Fire), Lorenzo Insigne (Chicago Fire), and Giorgio Chiellini (LA FC). In fact, in terms of notable 2022 transfers, Puig is just one of many. Like him, Douglas Costa signed on with the LA Galaxy.
The moves should be enough to make any MLS fan happy. After all, the MLS hasn't seen nearly as much attention from fans, analysts, or sportsbooks WHEN compared to European domestic leagues. In fact, most fans would wager on the US league with a free bet offer from OddsChecker out of curiosity rather than because they were following its top performers. 
Is Riqui Puig part of a wave of young players opting to join the MLS to test a new frontier in football? Or was his departure from Barcelona more loaded than it seems?
Feeling the Love in Los Angeles
Puig signed a four-year contract with the LA Galaxy, the same team that welcomed David Beckham back in 2007. The contract includes a 'freedom card', which frees up Puig to be repurchased at a discounted rate in the future. In other words, his future remains open to possibilities beyond Los Angeles—at least, theoretically.
While most European stars will have no trouble quickly leading whichever MLS roster they land on, Puig will be competing with other big names for star power in Los Angeles. He will join Chicharito Hernandez (Mexico), Costa (Brazil), and Victor Vazquez, another Barça youth player.
When asked about his contract in Los Angeles, Puig told the press that he was excited to start a new adventure that will challenge him in new ways. He also cited feeling that the Galaxy could offer him more care and attention than his former club.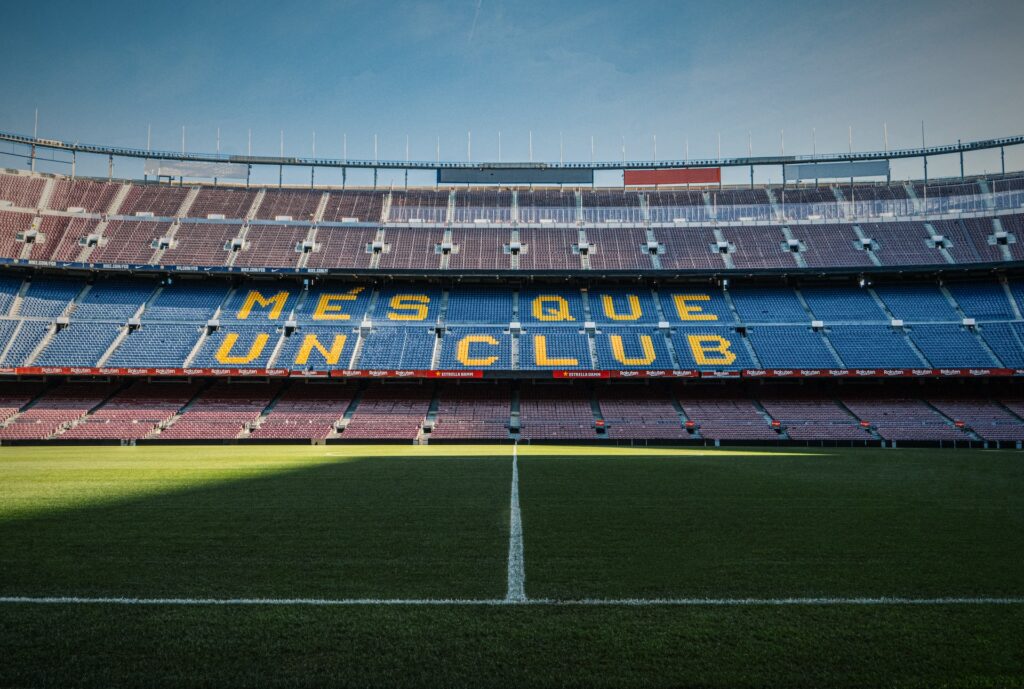 Left Behind in Barcelona
While Puig has crossed the Atlantic to join the MLS, he could have been on the West Coast much earlier. In fact, he was one of five players who manager Xavi opted not to invite on their pre-season tour—which included a stop in Los Angeles. Puig has since gone on record to say that he had never experienced that kind of treatment from a coach before.
But the midfielder has faced a grueling journey with his Barcelona coaches. Since joining Barcelona's first team, he has played under four managers, including Ernesto Valverde, Quique Setién, Koeman, and Xavi. With each, Puig saw less playing time. Meanwhile, other young stars continued to cement their place on the field, including Pedri and Nico Gonzalez.
For Puig, being left behind in Barcelona was the final straw—and, according to Puig, a not-so-subtle indication that he should move on. Promptly.
A Future for the MLS?
Puig is a talented player, known for being quick, versatile, and technical. And at age 23, he's only at the start of his career. Recently, he told reporters that he was excited to start his future in the MLS and that he predicts more young and talented players will move to the MLS to develop their skills and learn.
Could this be a new turning point for the MLS? Rather than attracting retirement-age superstars, the league could serve instead as an incubator for some of the world's top football talent. While it doesn't necessarily solve all of the MLS's problems, and might not be the prime training ground for greatness, it's certainly better than an aging league.