Who is the fastest footballer in the world? Find out here as we go through the Top 5 quickest players of 2020.
Speed is a critical attribute for any footballer as it can defy potential match-deciding moments, and set them apart from the rest.
There's nothing quite like seeing a player racing past his opponents through sheer pace alone, it's one of those pulse-raising moments that often remains fixed in a fan's memory long afterwards.
33-year-old Cristiano Ronaldo is the fastest player in the 2018 World Cup with a top speed of 33.95 KM/hour. ⚡ pic.twitter.com/JICNXbhhoW

— TeamCRonaldo (@TeamCRonaldo) June 21, 2018
And over the years, we've witnessed many speedsters in football blazing down the wings across the world.
From Thierry Henry to even a 34-year-old Cristiano Ronaldo, footballers have made blistering sprints. It's given us a lot of joy seeing them flash past defenders like their nothing in pursuit of goal.
So, without further ado, we give you the Top 5 fastest players in world football right now.
5. Iñaki Williams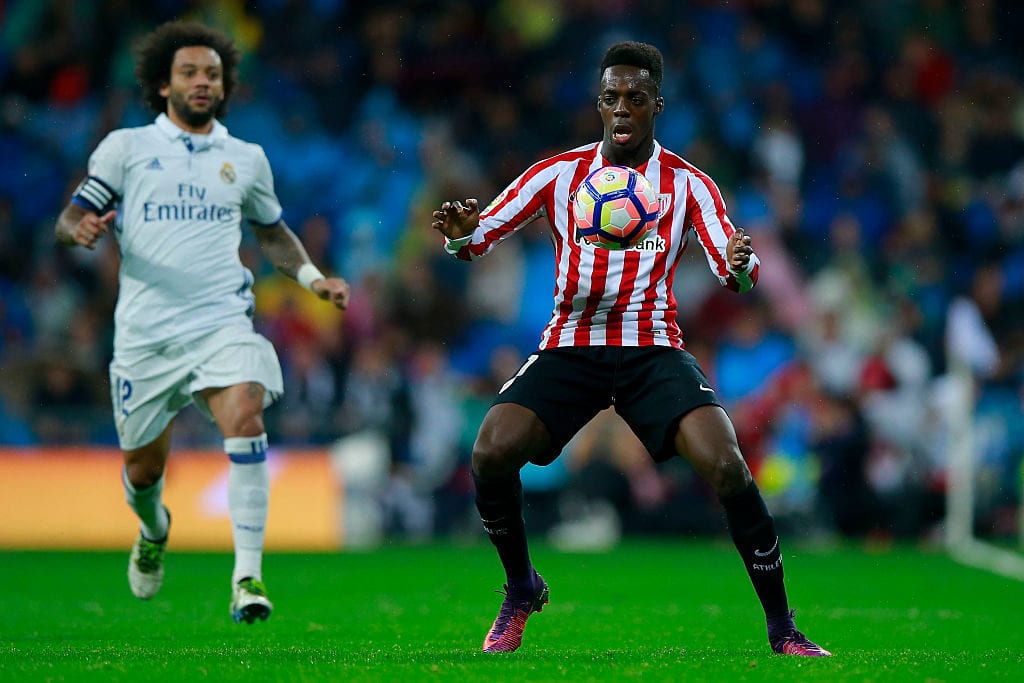 TOP SPEED: 35.71km/h 
The Athletic Bilbao forward is somebody not to underestimate because of his lethal pace and strength.
Iñaki is one of those rare talents who can move in the blink of an eye, which makes him ideal for counter-attacks. He also likes to dribble and can protect the ball using his strength.
And at 25, Iñaki can still take his game to a whole new level for Athletic.
Ideally, the one-time Spain international will hope to improve in the goalscoring department one day and add consistency to his game.
Nonetheless, Iñaki is one of the most talented players in Spain and will probably record greater speeds in the near future.
4. Orlando Berrio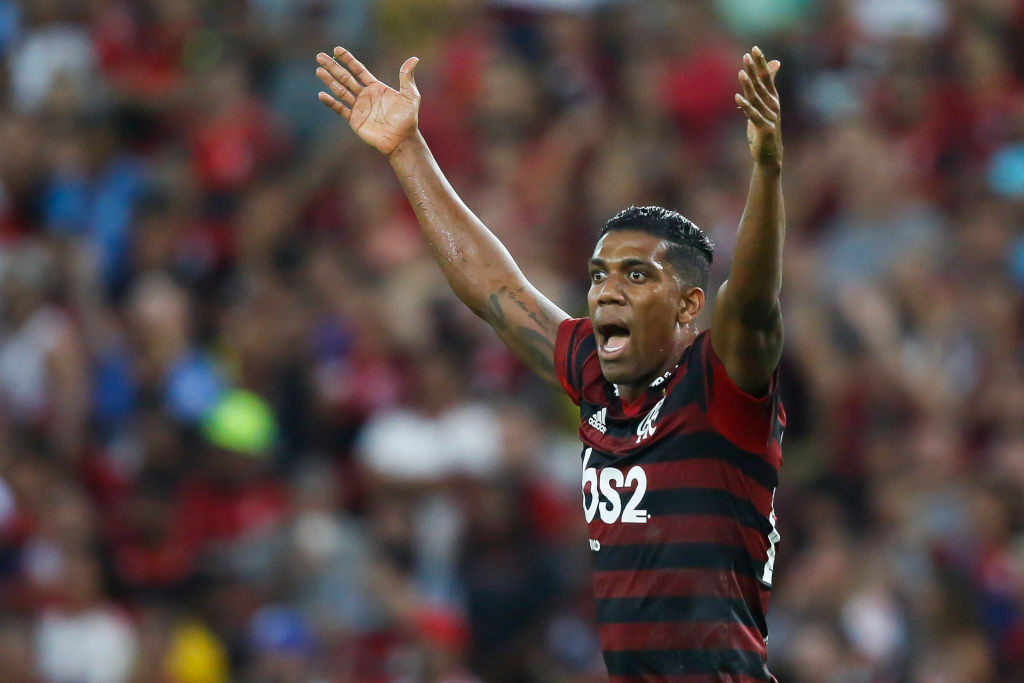 TOP SPEED: 36 km/h 
Admittedly, the Flamengo forward isn't one of football's most renown players.
But it shouldn't take away Orlando Berrio's achievement of clocking an impressive top of 36 km/h, which is something that most of the world's elite players can only dream about.
The six-time Colombia international spent most of his career at home before completing a €3.25m transfer to Brazilian club Flamengo in 2017.
Berrio has since impressed in the South American nation, with his skills and pace being on par with the best Serie A players.
Unfortunately, injuries have hindered his career and may have robbed him of better opportunities in the past.
3. Kylian Mbappe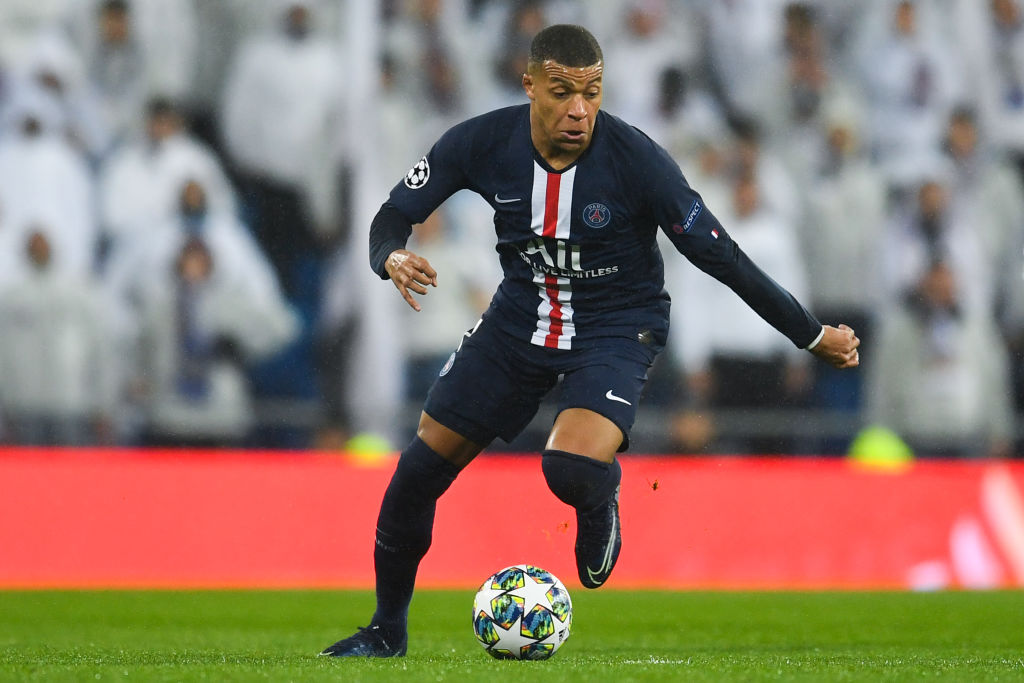 TOP SPEED: 36.2km/h 
It's hard to argue with Mbappe's place among the world's elite having already won three Ligue 1 titles, a World Cup and several individual awards.
The scary thing about him is that he's still just 21.
And among his brilliant talents is a blistering pace, which helps make him a defender's worst nightmare.
The PSG forward's top-speed of 36.2 km/h ranks him as the world's third-fastest player at the moment. But don't be surprised if he becomes No.1 come to the end of 2020.
Even sprint king Usain Bolt knows it and recently named Mbappe as part of his three-man sprint dream team of footballers.
2. Gareth Bale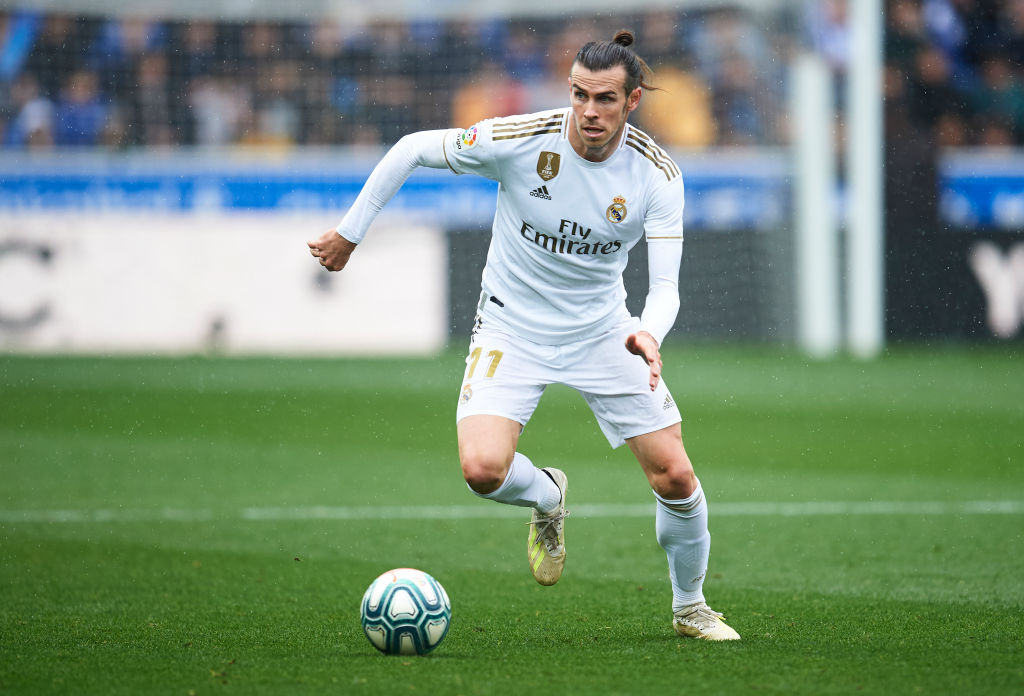 TOP SPEED: 36.9 km/h
This one may come as a shock to most fans given Bale's terrible misfortunes at Real Madrid.
But the stats don't lie, with Bale clocking an impressive 36.9 km/h to make him one of the world's fastest players.
The Wales star loves running with the ball at his feet and has demonstrated great ball control during sprints. It one of the traits that made him the world's most expensive player in 2013.
And while injuries have naturally taken its toll on Bale's body, he still has brilliant upper body strength and can score a stunner.
Those two breathtaking goals against Liverpool in the 2018 Champions League final is proof of that.
1. Bruno Henrique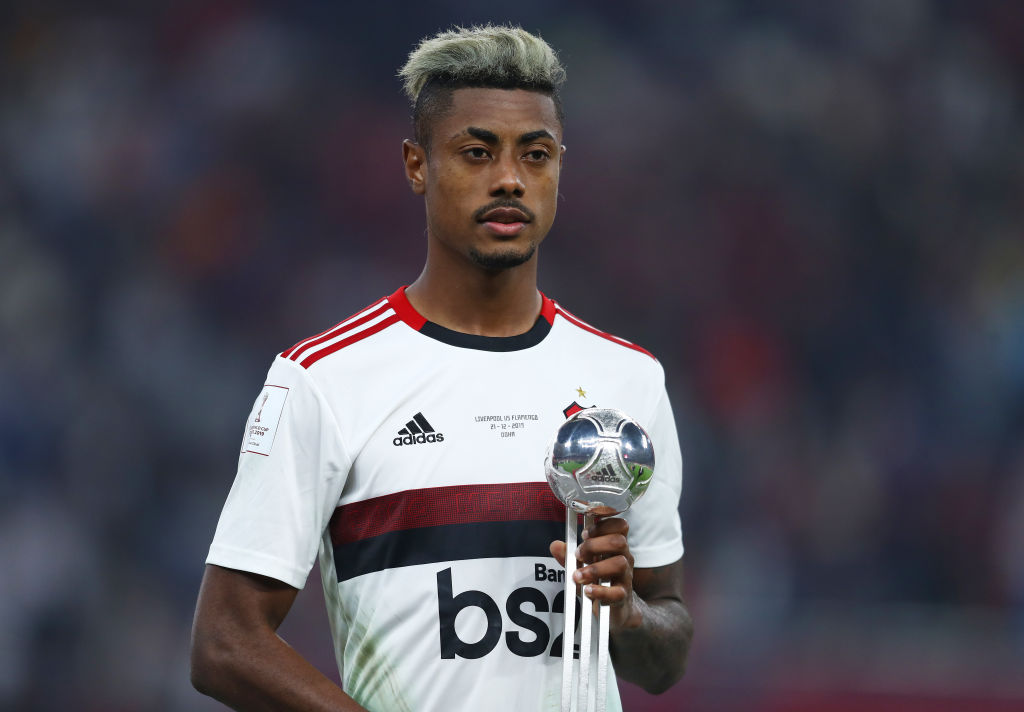 TOP SPEED: 38 km/h 
Not the name most people expected on top of this list.
But Bruno Henrique recently displaced Bale as the world's fastest player in a Copa Libertadores quarter-final clash between Flamengo and Internacional back in August.
The Flamengo winger clocked an incredible record speed of 38 km/h on route to a 3-1 aggregate win over Internacional.
Henrique, who had a brief stint in Europe with German club Wolfsburg between 2016 and 2017, was later named the Copa Libertadores' best player after helping Flamengo win the tournament.
The two-Brazil international was also a part of the squad that lost 1-0 to Liverpool in last month's Club World Cup final.
🎂🎉 FELIZ ANIVERSÁRIO, BRUNO HENRIQUE!
Hoje, o atacante rubro-negro completa 29 anos de vida!

🏆 #LibertadoresFOXSports
🏆 Campeonato Brasileiro
🏆 Carioca
🏆 Goiano
🏅 Craque do Brasileirão 2019
🏅 Melhor jogador da Libertadores 2019

Cada RT é um 'parabéns' para o jogador! pic.twitter.com/cj2urDHEl6

— FOX Sports Brasil (de 🏠) (@FoxSportsBrasil) December 30, 2019