The Senegalese star is on the verge of completing a €40m transfer to Allianz Arena.
Following a quiet winter transfer window, Bayern Munich have stepped up their recruitment plans this summer. After the signings of Noussair Mazraoui and Ryan Gravenberch from Ajax, the German giants are now close to bringing Sadio Mane to Allianz Arena.
But how can the Senegalese star improve Bayern's already star-studded attacking line?
The Lewandowski factor
The arrival of Sadio Mane comes amid numerous reports linking Robert Lewandowski with a move away from the club.
The Polish star has publicly announced he won't sign a new contract at Bayern and wants to leave this summer. However, the Bavarians have made it clear they want to keep Lewa for the final year of his contract.
Mane's arrival could increase Barca's chances of reaching an agreement with Bayern for Lewandowski's transfer. However, that would leave the Bavarians with a significant gap in their lineup.
Despite his brilliant goalscoring record, Mane has rarely played as a fully-fledged number nine. In case Lewa leaves the club this summer, Julian Nagelsmann might use Mane down the middle to use his exceptional physicality and proficiency in the air.
A 4-2-3-1 formation could see Mane play in front of Serge Gnabry, Thomas Muller, and Kingsley Coman/ Leroy Sane.
However, Nagelsmann will most likely use a front three to avoid limiting Mane's duties to that of a number nine. In that case, a front three of Gnabry/ Sane, Mane, Coman/ Musiala would provide Bayern with more than enough firepower.
But there is another scenario in which Nagelsmann uses Mane to provide competition for his out-of-form wingers.
Yet another winger?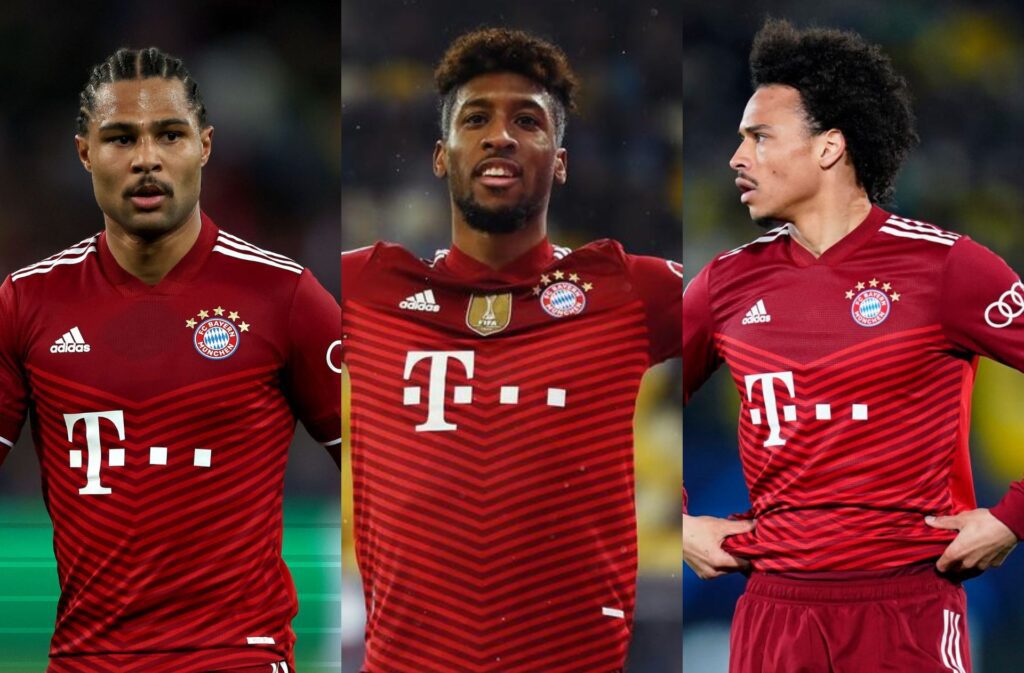 Using Mane as a winger largely depends on whether Bayern will have Lewandowski in their lineup next season.
Both Gnabry and Sane attracted criticism for their uninspiring performances in the final stages of the last season. Gnabry might also leave the club this summer, with Real Madrid being among his suitors.
Having Mane as a winger will put more pressure on Gnabry, Coman, and Sane as Bayern's main wingers. Mane can link up with Lewandowski, who can use his quick run and cut-backs inside the box.
Mane can both play as a winger in Bayern's classic 4-2-3-1 system, or he can play down the left flank in a front three.