Edouard Mendy has criticized media for using his picture for the reports about the Manchester City defender.
Manchester City defender Benjamin Mendy was charged with two more counts of rape on Tuesday. The news broke out hours later, with several sources using the wrong photos for the story.
Photos of both Chelsea goalkeeper Edouard Mendy and Real Madrid defender Ferland Mendy was mistakenly used by new sources. The two stars broke their silence about the mix-up on Wednesday.
"It's sad to see that in 2021, in both France and England, for some black people have neither first names or distinct faces," the Chelsea keeper wrote on his Instagram account. "These errors seem to be accidental, but on the contrary they're highly symbolic. It's not complicated to differentiate two faces, especially when they're wearing different shirts!"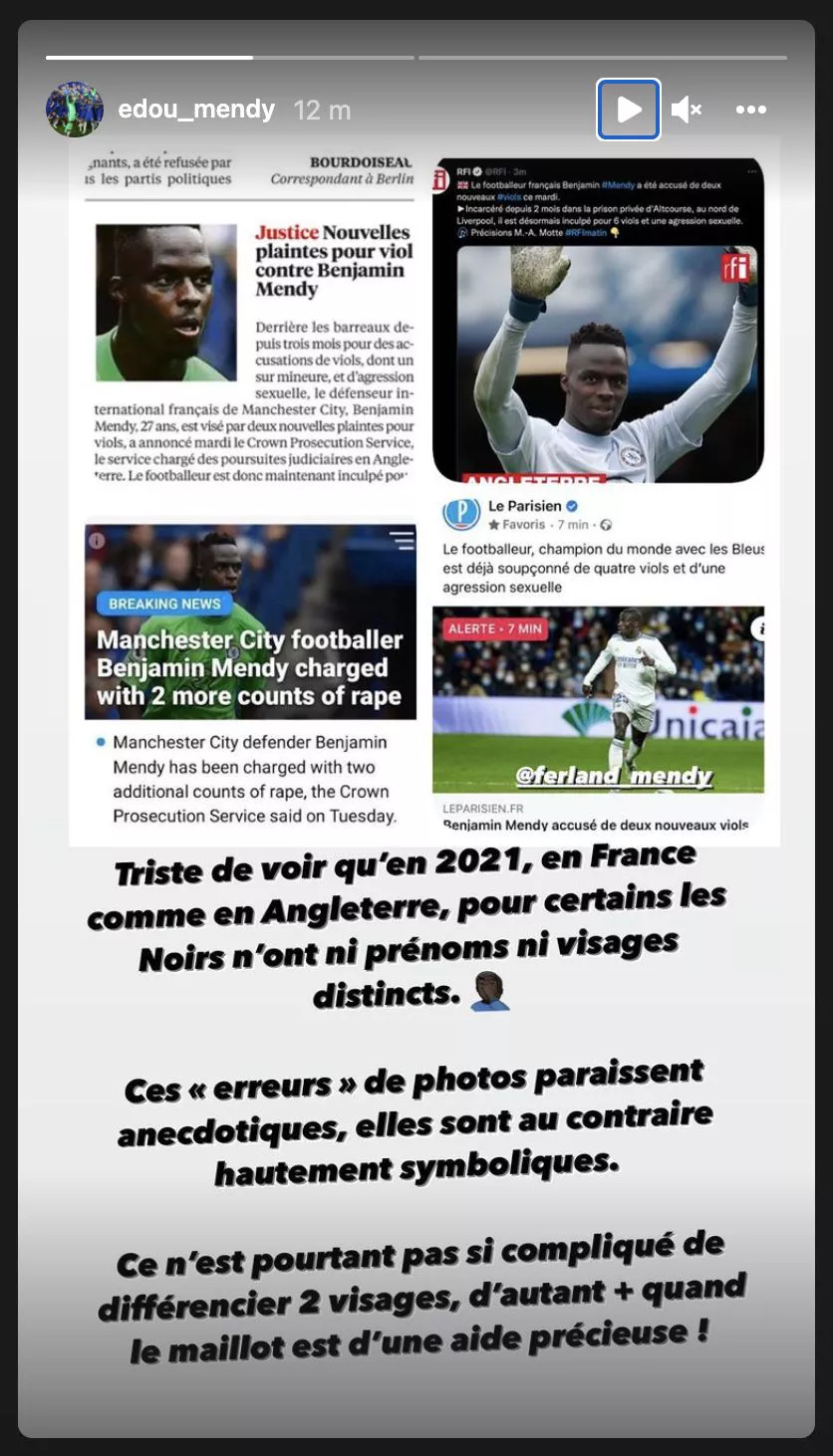 Minutes later, Ferland Mendy reacted to the Senegalese keeper's post by sharing a post on Twitter.
"Thank you, Edouard Mendy!" Ferland wrote on Twitter, sharing Edouard's Instagram story. "We're in 2021. Stop! It will take time but in the end you'll respect us. Whether you like it or not."
The Man City defender appeared in court for the first time on Wednesday. The Frenchman is charged with six counts of rape and one of sexual assault.