Ace Football presents a detailed list of the best footballers to have played for the Bafana.
Football is nowhere near cricket when it comes to the most popular sports in South Africa. However, this doesn't mean South Africa has a shortage of great players in its football history.
Players from different generations of South African football have broken into domestic and European clubs while fighting for trophies as part of their national team.
Let's take a look at our picks for the best Bafana XI of all time.
Goalkeeper and Defenders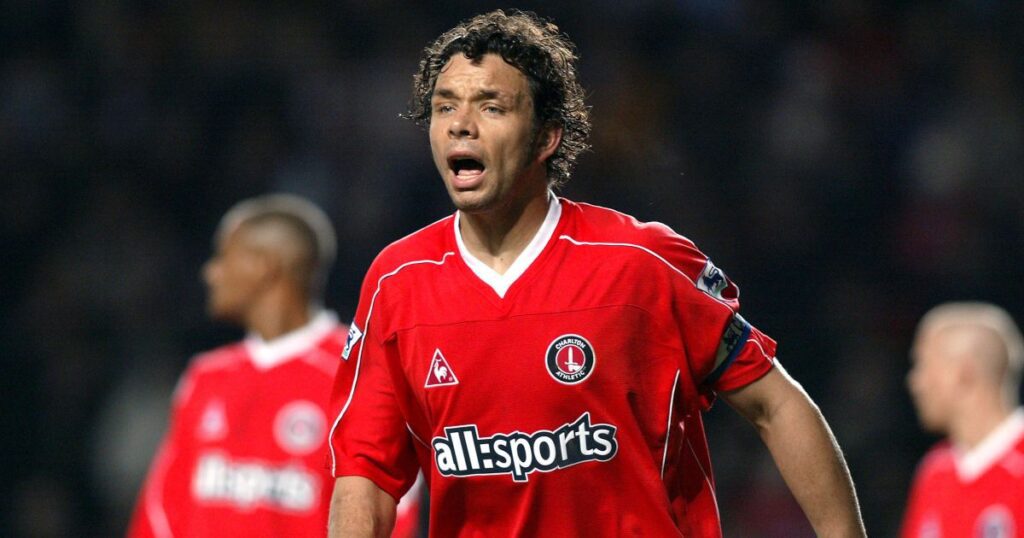 Goalkeeper: Itumeleng Khune
The legendary Kaizer Chiefs captain is the only active player on our list. Khune has made over 300 appearances for the Chiefs, being one of their most-respected one-club men.
The goalkeeper won the PSL Footballer of Year in 2013, adding it to his seven PSL titles with Kaizer Chiefs. The highlight of Khune's international career was his performances for the Bafana during the 2016 Olympics.
His multiple saves against Neymar earned a well-deserved draw for South Africa against the ultimate gold medal winners of the campaign.
Left Back: Bradley Carnell
Carnell started his career by breaking into Kaizer Chiefs' senior team in 1997. However, his brilliant performances earned him a move to Stuttgart only a year later.
While playing in the German top-flight, Carnell made his debut for South Africa under Carlos Quieroz. He went on to make 40 caps for the Bafana, playing for the Bafana in the 2002 World Cup.
After spending 12 years in the first and second tier of German football, Carnell returned to South Africa in 2010. He played at SuperSports United before hanging his boots a year later.
Centre Back: Lucas Radebe
A Leeds United legend, Radebe started his career by joining Kaizer Chiefs. His incredible physicality and precise headers attracted interest from Leeds, who signed him in 1994.
Back home, Radebe was already an established star in the South African league. He became an integral part of the legendary Bafana side that won the 1996 AFCON.
The South African star remained for 11 years at Leeds, playing for the peacocks until he retired in 2005. He represented the nation in the 1998 and 2002 World Cups, taking his international caps to 70.
Centre Back: Mark Fish
Fish started out as an amateur player, but a move to Orlando Pirates suddenly changed the course of his career. After spending three seasons with the Pirates, an offer from Lazio convinced the defender to move to Italy.
Fish spent only one year at Lazio before moving to England, where he spent most of his career playing for Charlton, Ipswich, and Bolton. He made 124 appearances in the Premier League while securing an undisputed spot in South Africa's lineup.
The former Jomo Cosmos star played a crucial part in Bafana's title-winning campaign of the 1996 AFCON. He scored in his side's 2-1 win over Algeria in the quarter-finals and made the Team of the Tournament.
Right Back: Aaron Mokoena
Most famous for his spells in Blackburn and Portsmouth, Mokoena started his career in Jomo Cosmos before moving to Bayer Leverkusen in 1988.
The South African star's exceptional versatility enabled him to play both as a right-back and a central defender. He made 107 appearances for South Africa as the most-capped player in the Bafana's history.
The former Ajax defender featured in three AFCON tournaments and two World Cups for South Africa. He currently works as Cape Town City's assistant manager.
Midfielders
Left Midfielder: Steven Pienaar
During his career, Pienaar played almost every role in midfield. However, the peak of his career came when he reached his peak as a left midfielder in Everton.
Having already played in Ajax and Borussia Dortmund, Pienaar quickly turned into a regular starter for the Toffees. After making his international debut in 2002, the two-time Eredivisie winner went on to make 62 appearances for the Bafana.
He represented South Africa in the 2008 AFCON, 2009 FIFA Confederations Cup, and 2010 World Cup.
Central Midfielder: Teko Modise
Modise was one of those exceptional local talents that never broke into European football. However, this did not mean his incredible positional awareness and passing abilities went unnoticed in the South African league.
The two times PSL Footballer of the Year has three South African league titles in his trophy cabinet. His successful spells at Orlando Pirates and Mamelodi Sundowns earned him a regular call-up for the national team.
The former Cape Town City star scored ten goals in his 66 appearances for the Bafana. He played for the national team during their campaigns in the 2008 AFCON, 2009 FIFA Confederations Cup, and 2010 World Cup.
Central Midfielder: Doctor Khumalo
Khumalo is widely considered among the greatest South African players of all time. The '16V' was famous for his speed and technical abilities, leading Kaizer Chiefs' midfield unit for many years.
Khumalo spent short spells abroad, playing for Argentinian side Ferro and MLS team Columbus Crew. However, he is most famous for his legendary presence in Bafana's midfield.
After FIFA lifted South Africa's international football ban, Khumalo scored Bafana's first international goal against Cameroon in 1992. Four years later, his brilliant performances in the AFCON helped South Africa win their first and only continental trophy.
Right Midfielder: John Moshoeu
Another member of South Africa's AFCON-winning squad in 1996, Moshoeu established a reputation as one of the most technically-gifted players in the country in the mid-90s.
Moshoeu's brilliant performances at Kaizer Chiefs earned him a move to Turkey, where he played for Fenerbahce and Buraspor. However, he came back to South Africa to re-join Kaizer Chiefs in 2002.
The 'dribbling wizard' became the oldest goal-scorer in PSL's history when he found the back of the net at the age of 41 years, 11 months, and 17 days. He made a total of 73 caps for the Bafana, scoring eight goals.
Forwards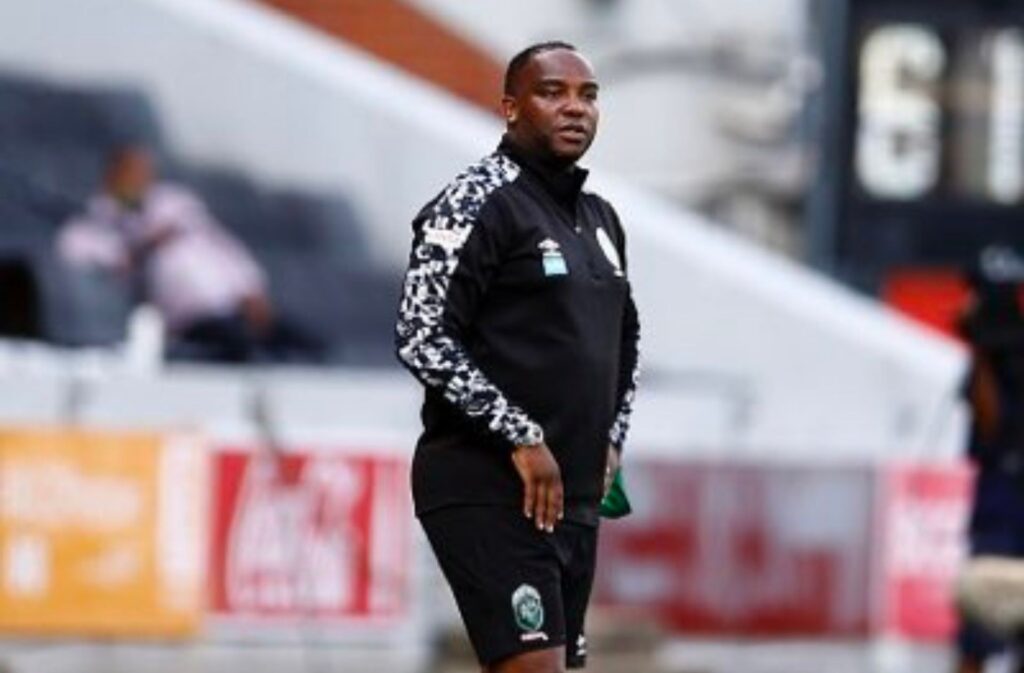 Striker: Shaun Bartlett
Bartlett spent most of the early days of his career in the United States before moving to Charlton, where he reached the peak of his career.
A brilliant brace in his debut match against Manchester United made him a fan favourite only days after his arrival. He went on to make 137 appearances for the Premier League side, scoring 26 goals.
South African fans will remember Bartlett for his several crucial goals for the Bafana. He won the AFCON with South Africa in 1996 before claiming the competition's Golden Boot in 2000. The former FC Zurich star is also the only South African to have scored a brace in a World Cup match.
Striker: Benni McCarthy
McCarthy is the only South African player to have won the UEFA Champions League, claiming the title with Porto in 1998. He also played for Ajax, Celta Vigo, and West Ham in his career.
The Bafana star became the AFCON top-scorer in 1998, before winning the Eredivisie with Ajax later that year. Probably the most impressive aspect of McCarthy's career was his ability to maintain his form for many years.
In his debut Premier League season with Blackburn, the South African star scored 18 goals, finishing behind Golden Boot winner Didier Drogba in the league's goalscoring charts. South Africa's all-time top-scorer is currently working as AmaZulu's manager.