Ace Football presents a detailed list of the best players to have played for the Pharaohs.
Ever since the early 1920s, Egypt have consistently maintained their place among the top football powerhouses of Africa. Their presence in the 1924 Olympics became a starting point for many glorious eras and prestigious trophies.
The Pharaohs have won the Africa Cup of Nations more than any other team across the continent, but their success is not limited to the borders of Africa. Several Egyptian players have gone on to have legendary careers in European football, representing the nation in the greatest stages of the beautiful game.
Let's take a look at our picks the best Pharaohs XI of all time.
Goalkeeper and Defenders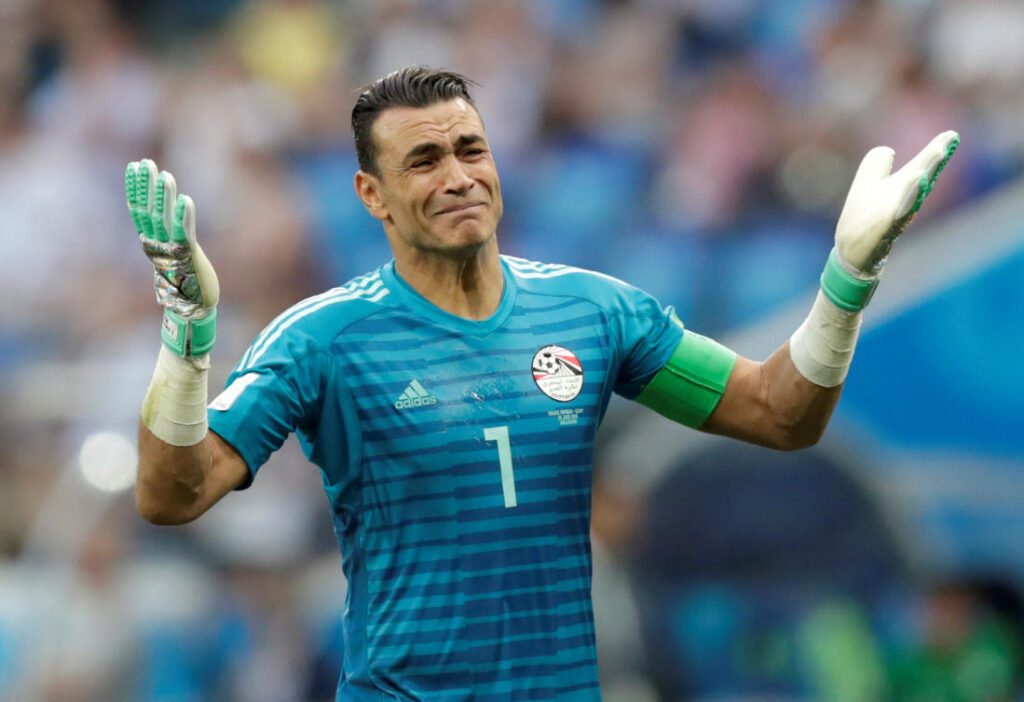 Goalkeeper: Essam El-Hadary
El- Hadary started his international career in 1996 and became a major force in Egypt's Africa Cup of Nations treble during the 2000s.
The legendary Al Ahly keeper won the AFCON in 1996, 2006, 2008, and 2010. He won the competition's golden glove on three occasions, establishing his reputation as one of the best goalkeepers that Africa has ever produced.
El- Hadary became the oldest player to have ever made his World Cup debut when he featured for the Pharaohs in their 2018 campaign at the age of 45.
Left Back: Hani Moustafa
Moustafa was one of the greatest African defenders in the early 1970s. The former Al Ahly captain rose to stardom when he starred for the Pharaohs in their 1970 and 1974 AFCON campaigns.
A highly physical and fast-paced left-back, Moustafa helped Egypt both in their defensive and attacking duties. He became an integral part of the Pharaohs squad throughout the 70s, enjoying an 11-year-long international career.
Centre Back: Ibrahim Youssef
When it comes to the greatest Egyptian centre-backs, Youssef has a few contenders in all of the Pharaohs' history. In 1984, the Zamalek legend finished second in France Football's pick for the best African player of the year.
Youssef helped the Egyptian giants win the African cup twice while establishing an undisputed starting place in the Pharaohs' lineup.
At the national team, his unique style of play developed into a combination of the traditional sweeper role and a more modern centre-back. He played a crucial role in the Egypt team that won the gold medal at the 1987 All Africa Games tournament.
Centre Back: Wael Gomaa
Another member of Egypt's triple winning team, Gomaa, played a crucial role in Pharaohs' backline during the 2000s.
Having spent most of his club career at Al Ahly, he won six CAF Champions League titles and eight domestic league trophies with the Cairo side.
However, most of the Egyptian fans remember Gomaa for his consistent performances during the AFCON-winning campaigns of 2006, 2008, and 2010. He made 117 caps for the Pharaohs, attracting interest from several clubs abroad.
The Al Ahly icon spent a short spell on loan at Qatari side Al-Sailiya in 2007 but returned home only a year later. He spent the rest of his career with the African giants before hanging his boots in 2014. 
Right Back: Ahmed Elmohamady
Elmohamady started out as a football prodigy at the youth ranks of Mahalla and Enppi SC. However, a move to Sunderland in 2010 changed the path of his career forever.
The Egyptian star went on to play for Hull City and Aston Villa before leaving the Premier League in 2021. Throughout his decade-long spell in English football, he earned a regular starting spot in Egypt's star-studded squad of the early 2010s.
Elmohamady won the AFCON with the Pharaohs in 2008 and 2010 while also representing them in the 2009 Confederations Cup. After making his national team debut under Hassan Shehata in 2007, the Villa star went on to make 92 international caps.
Midfielders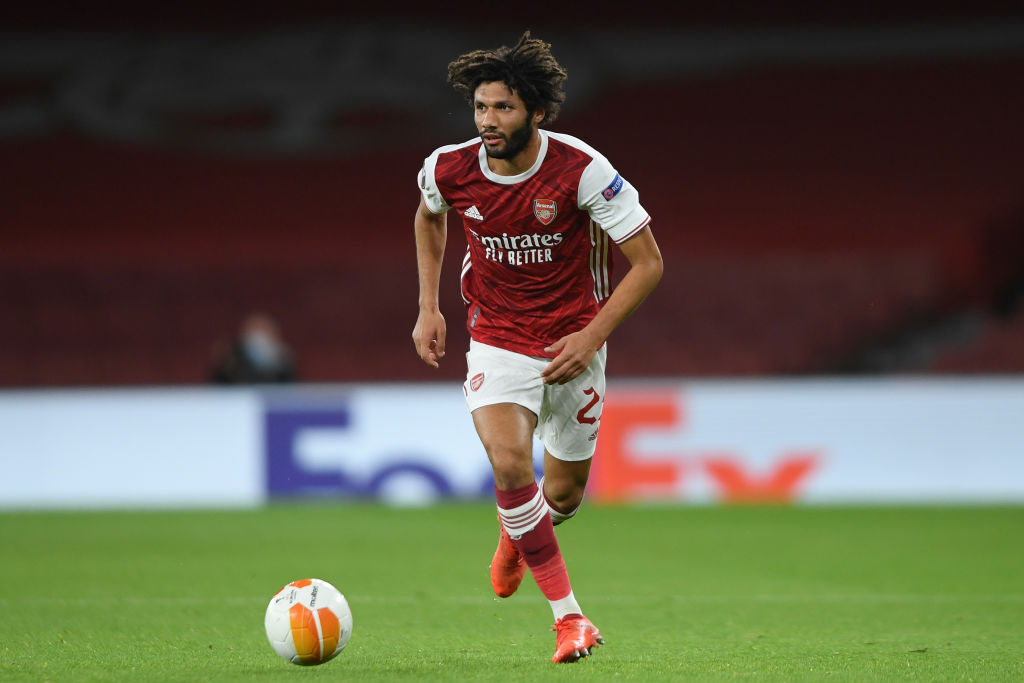 Central Midfielder: Mohamed Elneny
The first active player on our list, Elneny deserve a spot among Egypt's all-time greats for his impressive career path. He took a similar road to that of Mohamed Salah when trying to break into European football.
Having started out at Al-Ahly's youth ranks, Elneny moved to Basel in 2013. During his spell at the Swiss club, Elneny helped his side win four back-to-back league titles.
His key role in Basel's midfield convinced Arsenal to sign him in the winter of 2016. Elneny has won an English FA Cup and two English Super Cups at the Emirates by the time of writing this article.
He is yet to win a trophy with the Pharaohs, but his consistent performance for Egypt has been crucial to their squad planning in recent years. Having already made over 80 international appearances, he is now a leading force at the heart of Egypt's midfield.
Central Midfielder: Ahmed Hassan
Hassan holds the record for the most capped player in Egypt's history. His 184 appearances for the Pharaohs showcases his incredible versatility, which enabled him to play a variety of different roles in midfield.
After starting out at Maghagha and Aswan SC academy ranks, Hassan broke into the Turkish Super League with a move to Kocaelispor in 1998. He played for several Turkish and Belgian clubs before returning to Egypt to play for Al Haly and Zamalek in the final stages of his career.
Hassan went on to win four AFCON titles, in addition to his numerous league trophies in Belgium, Turkey, and Egypt. In 2008, he won the CAF Champions League title to complete his already packed cabinet trophy.
Attacking Midfielder: Mohamed Aboutrika
Widely considered among the greatest African midfielders of all time, Aboutrika won two AFCON titles with the Pharaohs in 2006 and 2008.
At the club level, he spent most of his career at Al Ahly, where he won seven league titles and five CAF Champions League trophies from 2005 to 2013. He also helped the Egyptian giants win the bronze medal in the 2006 Club World Cup.
Aboutrika made a total of 100 appearances for Egypt, scoring 38 goals. The Al Ahly legend came second in the African Footballer of the Year award in 2006, when Emmanuel Adebayor won the prestigious prize.
Forwards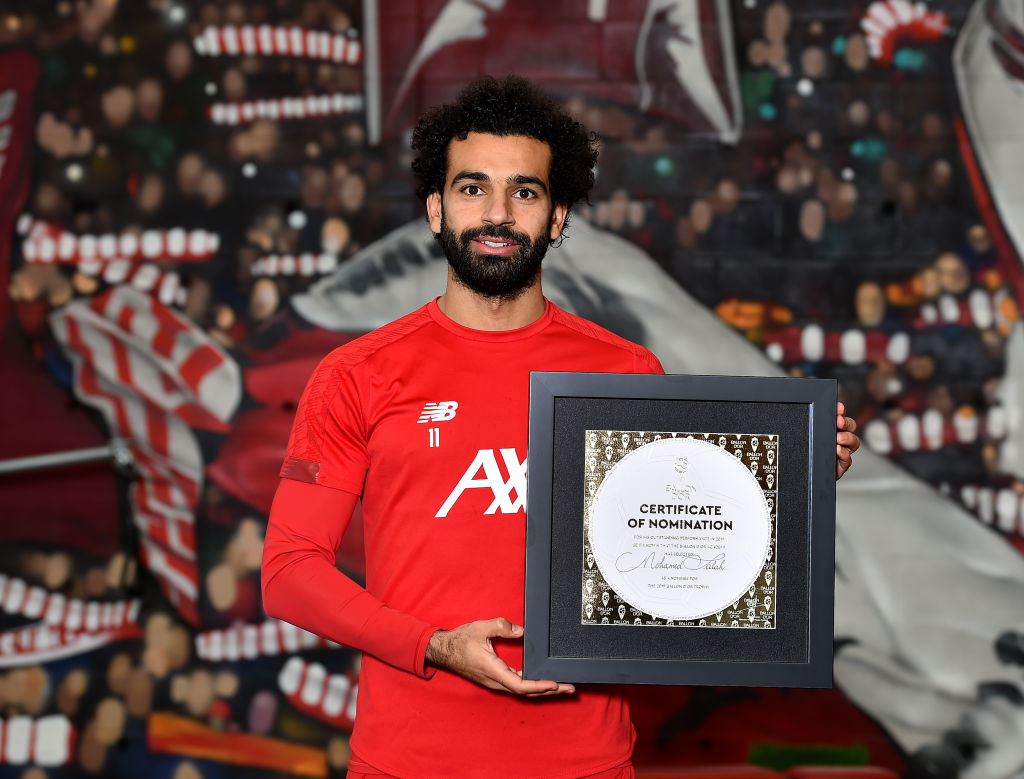 Left Winger: Mohamed Zidan
Zidan had already played for Werder Bremen, Mainz, and Hamburger before deciding to join Dortmund in 2008. Having already worked under Jurgen Klopp at Mainz, the Egyptian star became one of Klopp's first signings at the Signal Iduna Park.
He went on to make 73 appearances for the Black and Yellows, winning consecutive Bundesliga titles in 2011 and 2012. With Egypt, he won two AFCON titles in 2008 and 2010, scoring vital goals for the Pharaohs on both occasions.
The highlight of Zidane's international career came in the 2009 Confederations Cup, where he scored a brilliant brace against Brazil. The Dortmund star scored 13 goals in his 44 appearances for the Pharaohs.
Right Winger: Mohamed Salah
Salah's incredible rise to stardom has directed football fans' attention toward Egyptian football in recent years. The former Roma star started his career by playing for Mokawloon's U23 team.
Moves to Basel, Fiorentina and Roma established Salah's reputation as a promising striker. However, it was after his 2017 transfer to Liverpool that he developed into one of the world's best players under Jurgen Klopp.
By the time of writing this, Salah has won a Champions League title, a Premier League trophy, and two English top-flight Golden Boots at Anfield.
The Egyptian star won the African Footballer of the Year award in 2017 and 2018. He led the Pharaohs to their first World Cup finals in 28 years when they qualified for the 2018 games. However, he is yet to celebrate his first AFCON win with the national team.
Striker: Mahmoud El-Khatib
We had to play Salah as a right-winger as we could not finish the list without mentioning one of the greatest African players of all time.
El-Khatib spent his entire career at Al Ahly, where he reached legendary achievements during the 80s. The 'Bibo' scored 109 goals in his 199 appearances for the Egyptian giants, winning two African Champions League titles and ten league titles.
He won the 1986 AFCON with Egypt three years after claiming his only African Footballer Year award. Numbers can't truly describe how inspiring El-Khatib has been for generations of Egyptian footballers. The Egyptian icon has been working as Al Ahly's president since 2017.