Let's check out the best European and African players in each position and find out who would win an all-star game.
Both Africa and Europe saw their delayed continental tournaments take place over the past months. Italy beat England in the Euro 2020 final to claim the trophy after 53 years. In Africa, Senegal beat Egypt in an Africa Cup of Nations classic to win their first-ever AFCON title.
Now, teams from both continents are preparing to face off at football's biggest stage in Qatar. As the World Cup fever starts to peak, let's check out our picks for the best European and African XIs of 2022.
Best 2022 African XI
Eduard Mendy starts in goal behind a four-man defensive unit of Achraf Hakimi, Kalidou Koulibaly, Joel Matip and Saliou Ciss.
Another left-back option for Africa could have been Serge Aurier, but Ciss's impressive performance for Senegal during the 2021 AFCON convinced us to give him a place in our 2022 Africa lineup.
In midfield, Wilfred Ndidi and Frank Kessie are our central midfield choices, who play alongside Riyad Mahrez and Sadio Mane on the wings.
We have picked Sebastian Haller to form a duo with Mohamed Salah up front. Pierre-Emerick Aubameyang is surely a close contender to claim Haller's spot, but we decided to go with the Ajax star due to his consistent performances for the Dutch side.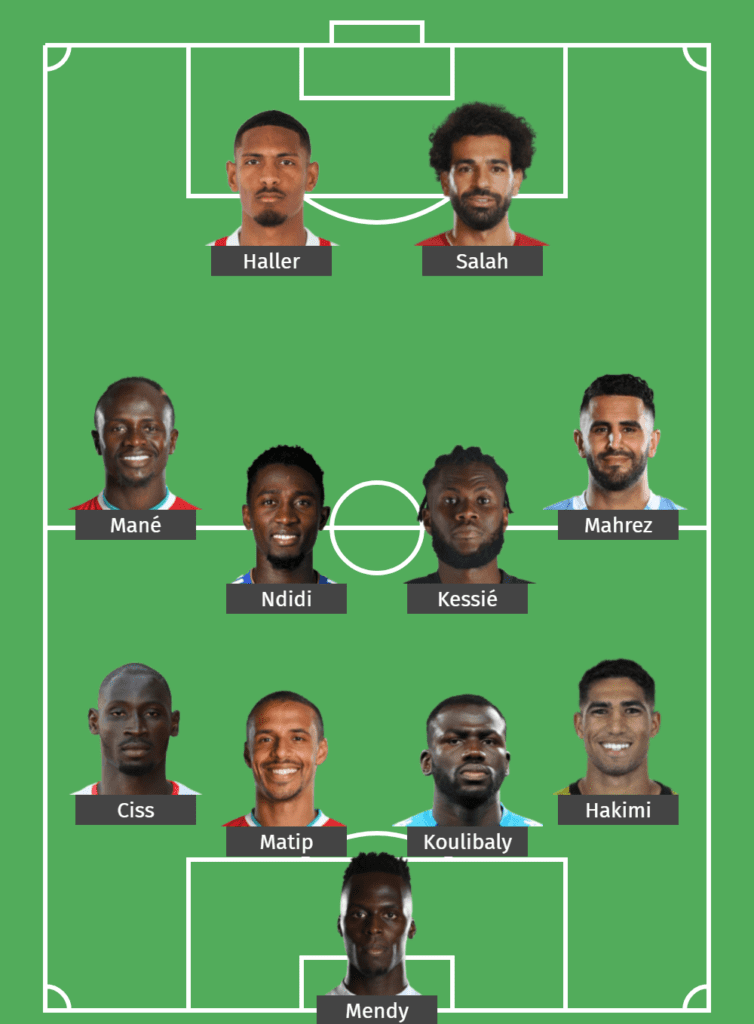 Best 2022 European XI
Yashin Trophy winner Gianluigi Donnarumma starts in goal for Europe ahead of the likes of Thibaut Courtois and Manuel Neuer. We have Theo Hernandez, Virgil Van Dijk, Ruben Dias, and Trent Alexander-Arnold to play in Europe's backline.
The midfield duo of Joshua Kimmich and N'Golo Kante will play behind Kevin De Bruyne, who will connect with Cristiano Ronaldo and Kylian Mbappe on the sides.
Upfront, we have Ballon d'Or runner-up Robert Lewandowski as our target striker to complete our Europe 2022 XI.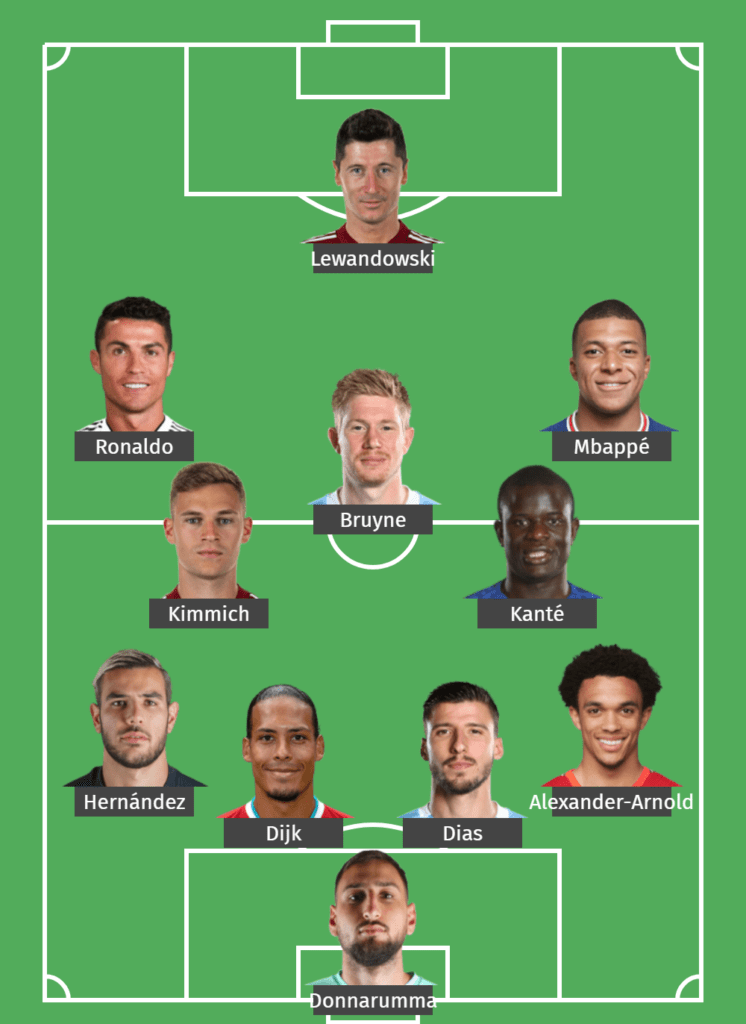 Who would win an all-star game between Africa and Europe?
It will be fascinating to watch a game with all these stars in action. Both sides have fantastic players in every position while they enjoy a good balance between young and experienced stars.
However, we expect Europe to have a slight edge due to their incredible firepower. Africa might have a chance to outscore Europe themselves with their host of great names upfront. But having two pacey full-backs in Hernandez and Alexander-Arnold enables Europe to overwhelm their African opponents down both flanks.