Let's check out the best European and South American players in each position and find out who would win an all-star match.
Copa America 2021 saw Lionel Messi leading Argentina to their first major trophy since 1993. A few months later, Senegal won their first-ever Africa Cup of Nations, with Sadio Mane lifting his first trophy with the Black Stars.
The two continent champions will now prepare to compete on football's biggest stage in Qatar. Let's find out how many players from these two nations make it into our best European and African XIs of 2022.
Best 2022 African XI
Eduard Mendy starts in goal behind a four-man defensive unit of Achraf Hakimi, Kalidou Koulibaly, Joel Matip and Saliou Ciss.
Another left-back option for Africa could have been Serge Aurier. However, Ciss's impressive performance for Senegal during the 2021 AFCON convinced us to give him a place in our 2022 Africa lineup.
In midfield, Wilfred Ndidi and Frank Kessie are our central midfield choices, who play alongside Riyad Mahrez and Sadio Mane on the wings.
We have picked Sebastian Haller to form a duo with Mohamed Salah up front. Pierre-Emerick Aubameyang is surely a close contender to claim Haller's spot, but we decided to go with the Ajax star due to his consistent performances for the Dutch side.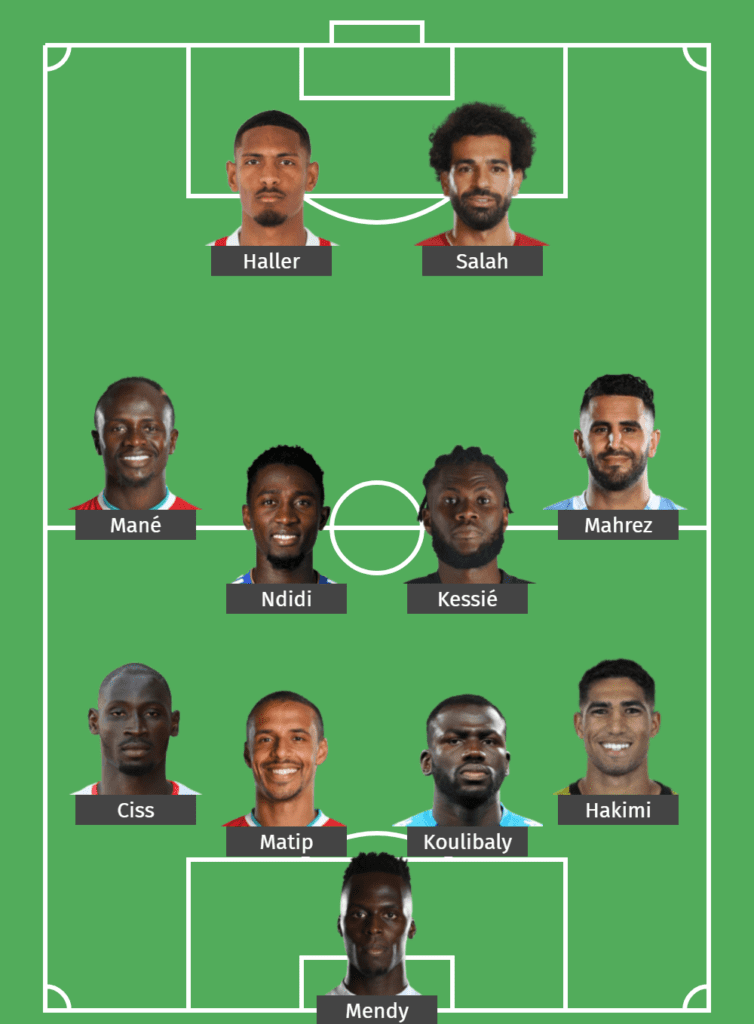 Best 2022 South American XI
Alisson Becker starts in goal for South America ahead of Ederson Moraes, Keylor Navas, and Emiliano Martinez.
The Liverpool keeper plays behind a defensive unit of Marcos Acuña, José María Giménez, Marquinhos, and Juan Cuadrado.
In midfield, the duo of Rodrigo De Paul and Casemiro support Paulo Dybala, who plays as the team's attacking midfielder.
The Juventus star has Lionel Messi and Neymar on the wings while Lautaro Martinez plays as the team's target striker.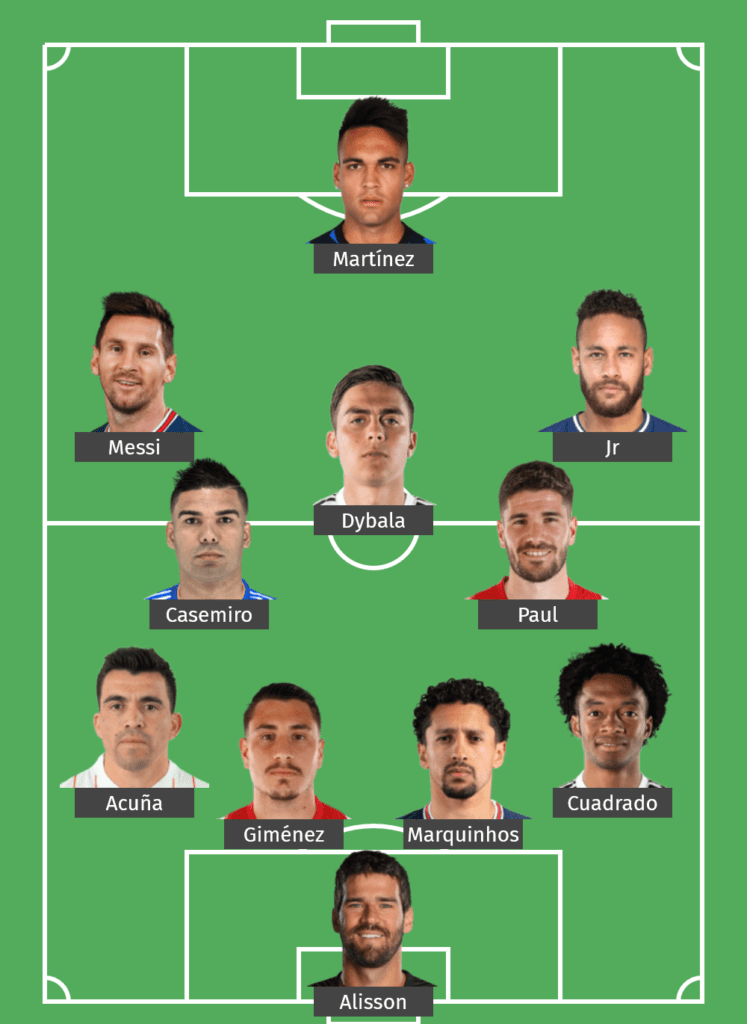 Who wins an all-star match between Africa and South America?
A game between these two teams will be fascinating to watch, with both sides having some of the world's best players in each position.
We expect South America to have a slight edge over their African opponents. Both teams have devastating firepower, but South America's insane midfield unit could decide the game in their favour.
On the other hand, Africa has a better combination of young and experienced players, which could give them a chance to surprise their opponents.